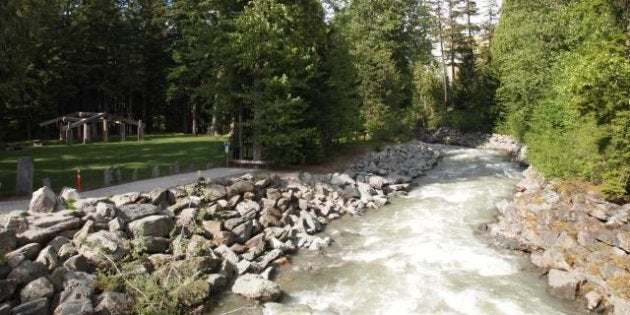 Police are investigating after an armed standoff had a section of Whistler Village cordoned off Saturday.
Around 3 p.m. PT, Whistler RCMP received a call from police in Abbotsford saying a resident of the Fraser Valley was driving to Whistler and was suicidal.
The 41-year old man stopped at a parking lot in the village, and exited his car with a handgun.
Sgt. Rob Knapton says around 40 officers were called to the scene.
"Unfortunately, despite our efforts, we weren't able to resolve it as peacefully as we would have liked," he said. "The male suffered a self-inflicted gunshot wound. He was taken to hospital for treatment."
Knapton says only the one shot was fired.