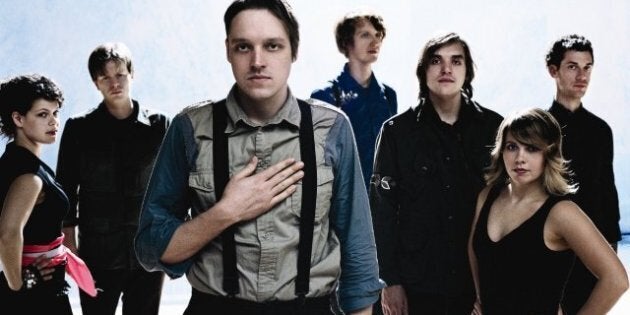 After endorsements from a host of musicians such as Bruce Springsteen, The National and Moby, President Barack Obama has another huge musical group in his corner: Grammy-winning indie-rock stars Arcade Fire.
The site 90 Days, 90 Reasons featured two statements by the group's Texas-born Butler brothers Win and Will over the weekend, with both giving their rationale for supporting Obama over Republican candidate Mitt Romney.
"REASON 86: Barack Obama is perhaps the greatest president of modern times at communicating directly with foreign populations," Win Butler wrote. "He has also changed the way the government communicates with its own citizens about the outside world."
Win Butler cited Romney's well-reported miscues while visiting London, stating that "he ended up convincing our greatest ally that he's prone to terrible gaffes that could jeopardize relationships with our allies -- delicate relations where a few misplaced words can do great harm." He also referred to Obama's recent address to the United Nations which "detailed America's vision for human rights, democratic change in the Middle East, and its priority to change the global status of women."
The singer also mentioned he was "excited" to see Obama with another term as president but was also supporting him for selfish reasons.
"I want four more sweet years of Canadians liking Americans," Win wrote. "The Republicans will try to convince America that President Obama being a good communicator is somehow a bad thing. Often times politicians act as if the only use of public speaking is trying to get elected. In fact, this kind of personal charisma is perhaps the most direct way a president can pursue America's interests abroad. Being able to communicate in a compelling way, and engaging other countries as partners and adults, is in America's best interest.
"I felt so proud -- as an American citizen living in a socially progressive country like Canada -- that our president understands that there are global moral imperatives that unite us all," Butler concluded.
Story continues after slideshow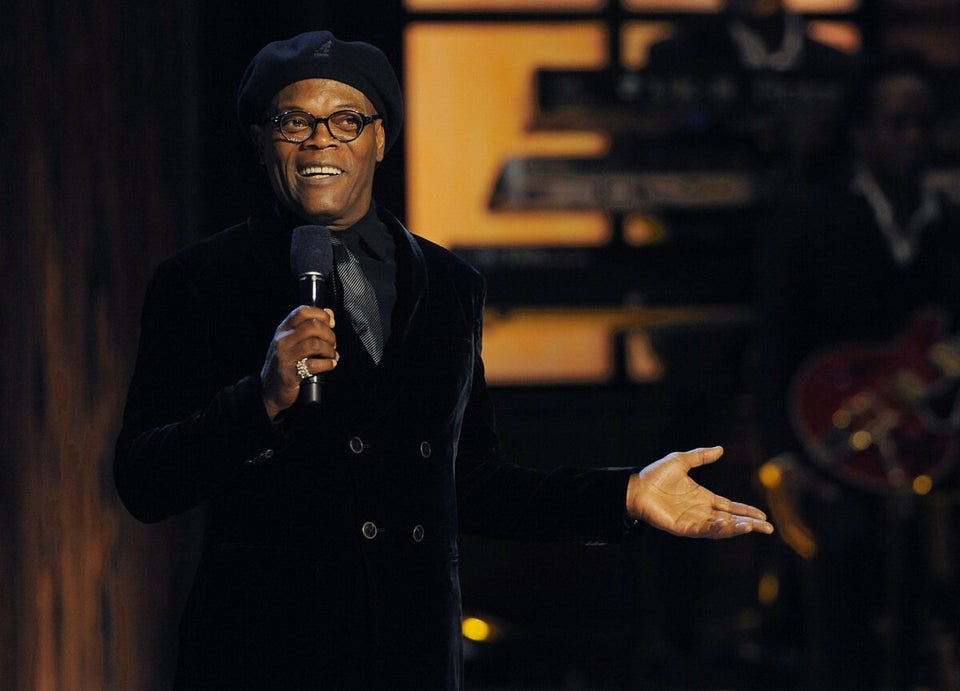 Obama's Celebrity Surrogates
Much like his brother, Will Butler echoed similar sentiments. "REASON 87: Because it's okay for foreign countries to like America, and it's better to not live in constant fear of shadowy foreign threats," Will Butler wrote. "I like that Obama isn't trying to scare me."
Will Butler mentioned how Obama ceased the "color-coded" terror alerts that would be announced "in a weird, TV-announcer-on-Quaaludes voice" as Butler walked through various airports. "My world feels less dystopian with those half-useless, half-creepy announcements gone."
Will also said Obama's choice to use "at war with Al Qaeda" versus "global war on terror" was also another asset as the phrase "implied that the enemy was everywhere and made of the stuff of nightmares." And he also liked Obama trying the conspirators of the Sept. 11 attacks in civilian court "to show that they weren't scary super-villains, but low, low criminals."
"Obama acts like we should engage the world, not shrink from it," Will concluded. "I want four more years of confident, moral, level-headed engagement with the rest of the world."
The blog site has taken 90 different essays or statements from 90 different people ranging from musicians like Michael Stipe, Michael Franti, The Decemberists' Colin Meloy and Pearl Jam's Mike McCready to other celebrities like Margaret Cho, Ben Stiller and David Lynch.
As recently reported, Arcade Fire revealed they were working on new studio material for an album to come out sometime in 2013. The album will be the band's first since 2010's The Suburbs.