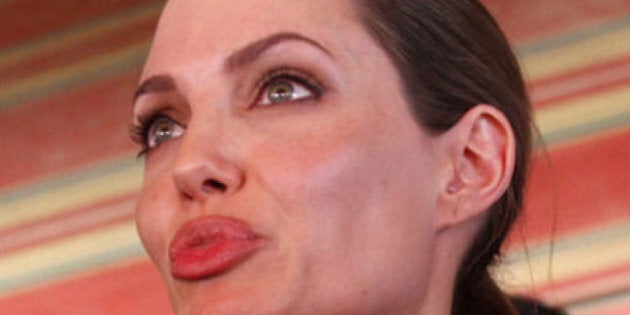 In the heated 2008 election, John McCain infamously disparaged Barack Obama as a "celebrity" candidate. Before slinging the term "celebrity" like a four-letter word, McCain could have done himself a favour by pausing to think about actual celebrities who made their way into public office.
After all, celebrities aren't anything new to politics. Arnold Schwarzenegger was both the Terminator and Governor of California, and Ronald Reagan appeared on the big screen before becoming the 40th President of the United States. With the actual presidential election looming large, we've compiled a list of high-wattage stars we wouldn't mind seeing in the Oval Office -- for various reasons that may or may not be for the actual good of the United States.
Check out these potential celeb presidential candidates -- which one gets your vote?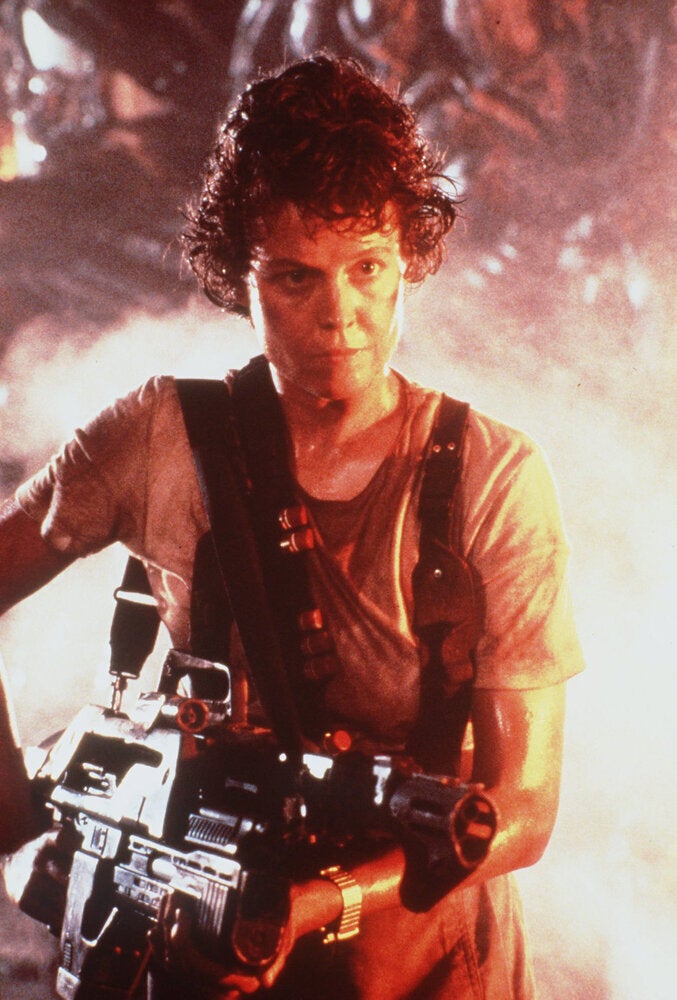 Celebrity Presidential Candidates We'd Like To See
1. Sigourney Weaver. She's not afraid of aliens or ghosts, and during her recent stint as Secretary of State Elaine Barrish on the TV drama Political Animals, Weaver proved she can rock a mean pantsuit, too. What more could you possibly want in a president?
2. Clint Eastwood. Eastwood as president would undoubtedly unearth a treasure trove of hilarious one-liners. Just imagine him strolling the White House grounds, commanding people to get off his lawn as he did in Gran Torino. His ramblings at this year's Republican convention were likely just the tip of the iceberg, and could provide endless fodder for The Daily Show and The Colbert Report.
3. Angelina Jolie. She's already logged plenty of face time with world leaders during her gig as a UNHCR Goodwill Ambassador, so she likely knows how to play politics pretty well. Just think of all the good she could do! Plus Brad Pitt would make a delightful First Husband.
4. Matt Damon. This one's for Obama. You know, so in a few years Obama could give Damon a taste of his own medicine by publicly saying he would prefer a "one-term president with some balls." Then he'll see, oh yes. It ain't easy being president – even if you're Jason Bourne!
5. Alec Baldwin. If Baldwin reined in his crazy side and let Tina Fey write everything he said during the campaign, he just might have a shot. Then, once he made it into office he could channel his phone rage towards dictators who could use a good tongue-lashing instead of his weary teenage daughters.
6. Lady Gaga. Ok, you've got us. We totally picked Lady Gaga for the outfits. Just imagine what she'd wear to her swearing-in ceremony! Or tête-à-têtes with world leaders like Chinese president Hu Jintao, German Chancellor Angela Merkel or the Dali Llama. (We bet she'd have a pretty amazing take on the traditional Buddhist robe!)
7. Chuck Norris. Whether you share his conservative political views or not, you have to admit he'd probably be the most efficient president ever. After all, he IS the man who can slam revolving doors, scare the Boogeyman and finish marathons just by getting out of bed. Congress wouldn't have the balls to hold up any of Chuck's bills!