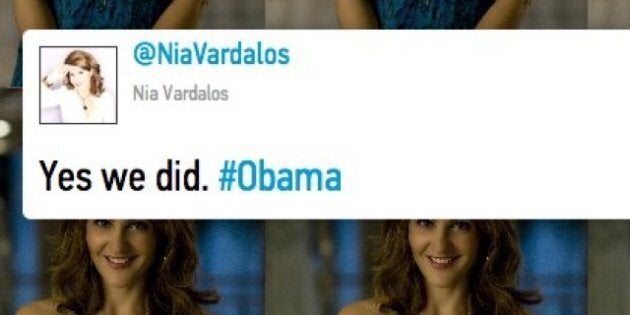 There weren't just binders full of women watching the U.S. presidential election results Tuesday night, there were millions. And they weren't afraid to voice their opinions for the online world to hear.
And then finally, victory for Barack Obama. And immediately, a Twitter wave of celebration from women who did not want to see Republican candidate Mitt Romney take action on his promises to repeal funding for Planned Parenthood, or to reopen the abortion debate. Or to see PBS go down the drain.
In an election season full of soundbites -- we'll never forsake you, Big Bird -- the final moments were flush with witty snippets 140 characters long. Check out what Canadian women, some prominent voices among them, had to say about how the presidential race was won.