Barack Obama's re-election to a second term is a better outcome for Canada than a Romney win would have been, numerous Canadian economists said Wednesday in reaction to U.S. election results.
Though it was by no means a consensus, the vast majority of big bank economists' statements Wednesday morning cast a second Obama term as a positive thing for Canada.
"Growth will likely track slightly higher than what a Romney presidency would have seen, given Obama's preference for reducing the deficit via tax increases rather than cuts to government spending," CIBC economists Peter Buchanan and Emanuella Enenajor wrote in a client note, adding that "spending and transfers or tax cuts to the poor have a greater bang-for-buck than tax cuts for higher-income earners."
BMO economist Robert Kavcic took a historic view. "Note that since 1950, the market has performed substantially better under Democrat Presidents than under Republicans, largely thanks to some fortuitous timing around the dot-com bubble and Great Recession," he wrote.
On issues of particular interest to Canada's economy, the CIBC analysts suggested Obama might be better for Canada's energy industry — precisely because of the U.S. president's reluctance to expand drilling in the U.S.
"As opposed to a Romney presidency, Obama's reign will likely see less offshore drilling on federal lands—a factor that could result in greater dependence on Canadian energy," they wrote.
STORY CONTINUES BELOW SLIDESHOW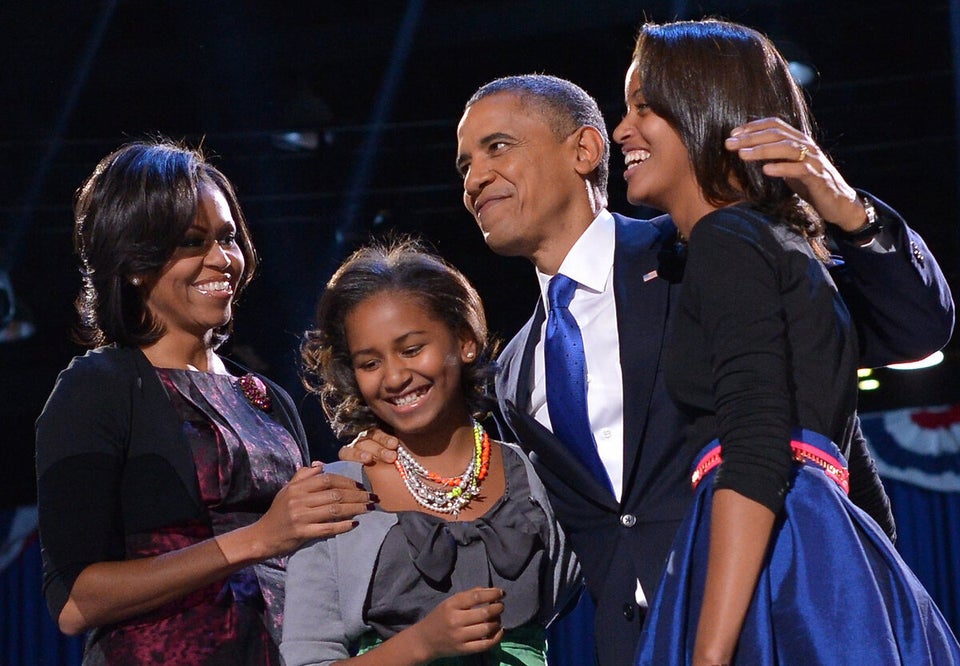 Derek Holt, vice president of Scotia Economics, said the Obama win would likely allow Canada to avoid potential pitfalls that may have come with a Romney win.
"An Obama victory averts the risk that Romney might have started a trade war with China, a bond sell-off on a more hawkish Fed, a ratings downgrade on numbers that don't add up or tax cuts he doesn't deliver, potential heightened conflict in the middle east, $200 oil, and perhaps even worse political gridlock should his first acts have been to repeal Obamacare and elements of [the] Dodd-Frank [financial reform bill]," he wrote, as cited at the Toronto Star.
That view fits with the view of many Washington insiders who say Obama is likely to approve the project following a State Department study that found "no significant impact" from the project on the environment.
The CIBC analysts noted Obama faces significant fiscal challenges in the coming months, including the federal government reaching its $16.4-trillion debt ceiling, potentially sparking another showdown with the Republican-controlled House of Representatives.
STORY CONTINUES BELOW SLIDESHOW

Who's Better For Canada? Readers React
BMO Asset Management investment officer Paul Taylor predicted the U.S. and Canadian economies will go through "a period of unease" as the White House shifts from political campaigning to dealing with the debt ceiling and the looming fiscal cliff.
The fiscal cliff — the product of a bipartisan agreement on debt limits that was reached last year — would see deep cuts made to U.S. defense and medicare spending at the end of this year if no new agreement is reached.
But "if there are policy mis-steps, then that could be very challenging for the Canadian economic recovery, which is similarly tenuous [as the U.S. one]," Taylor said.
TD economists Derek Burleton and Diana Petramala said tax hikes in the U.S. would be worse for Canada than spending cuts.
"This is because Canadian trade with the U.S. is largely concentrated in consumer goods and business investment — items which will likely be hit harder by an increase in taxes," they wrote in a client note.
Burleton and Petramala estimate that, should the unthinkable happen and the U.S. were to fall of the fiscal cliff, it would shave three percentage points of the U.S.'s GDP, sending it spiraling back into recession, and would reduce Canadian economic growth by 1.2 to 1.8 per cent, "narrowly avoiding a recession."