You've heard the rants about Uggs and have mulled over how Crocs got to be so popular (no, seriously, how?).
Yet, to some people, neither Uggs nor Crocs are the ugliest shoes ever.
We'd like to introduce you to the jean sandal boot. Part sandal, part gladiator-bootie, these ditties are apparently for sale online.
Some people are calling them the ugliest shoes they've ever seen. Others think they're convenient (there's a pocket for you to store loose change in). So we thought we'd turn to you, our dear readers, to decide. What say you: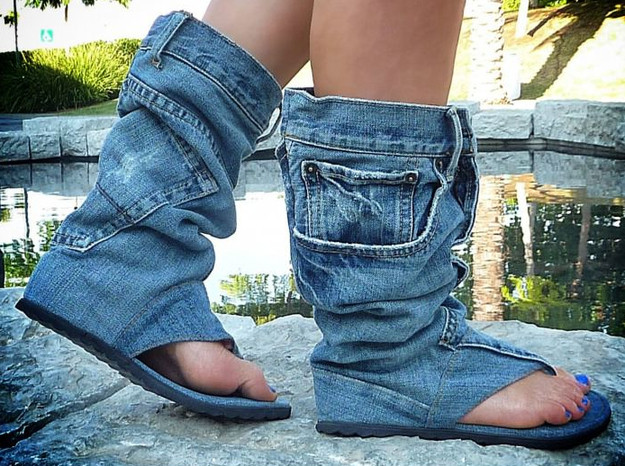 Related: 11 Trends We're Officially Sick Of
Related: The Wackiest Shoes For Spring 2013
Fashion Week Spring 2013 Footwear (PHOTOS)