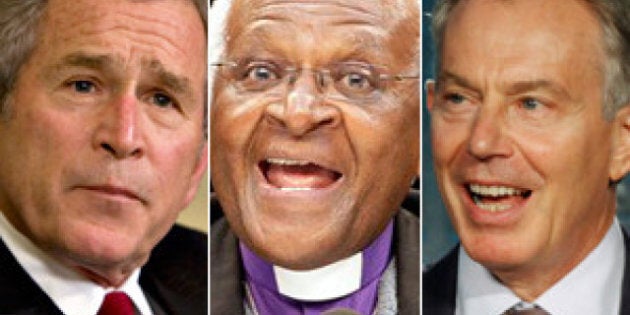 Barack Obama may not have been born in Kenya (honest, guys), but his presidency has certainly given his father's home continent no end of pride in his achievements, says South African icon and archbishop emeritus Desmond Tutu.
"When he was [first] elected, it was just fantastic for all of us, all people of colour everywhere. It gave us an incredible feeling," Tutu recently told The Huffington Post Canada while backstage at Free The Children's We Day youth rally in Vancouver. Though Obama failed to fulfill some of the first-term promises Tutu would have liked, the archbishop is giving the newly re-elected U.S. President the benefit of the doubt.
"One recognizes that it isn't easy to be President of the United States with all of the many, many pressures. I would have hoped, of course, that he would have done things like closing Guantanamo Bay, but he has done other things," the small, spry 81-year-old Nobel Peace Prize winner said.
"Look at the health-care act. He has been clobbered very much for that, and I think that we have got to give him credit. It's tough where you have so many lobbies. Look at the things he might have wanted to do in the Middle East. He moves a little and the powerful lobby tells him, 'Watch out!'"
STORY CONTINUES BELOW SLIDESHOW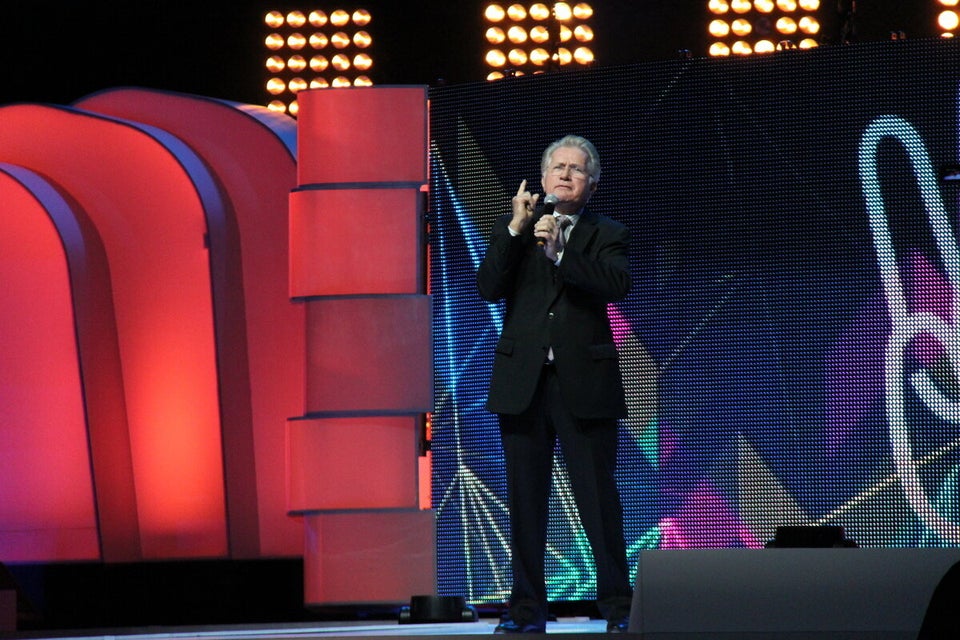 Speaking of the Middle East and U.S. presidents, Tutu has far less patience for Obama's predecessor George W. Bush or his British contemporary Tony Blair on the issue of the Iraq war. In fact, Tutu recently cancelled an appearance at a South African leadership conference because Blair was also booked as a speaker. He then penned an op-ed in The Observer suggesting Bush and Blair should be charged with war crimes at the International Criminal Court in The Hague.
"The war was an illegal war. Everybody says that. It is not just I that will say it. They started off by going to the United Nations in order to get the backing of the United Nations. Then when they didn't get what they wanted, they then went off on their own. Anyone with just a modicum of intelligence would say that it is an illegal and therefore immoral war," Tutu said, doubling down on his position. "I said they should do at least one thing, apologize for lying to their people, for lying to the world. And then, if they are still obstinate, I should mean to say they really ought to be charged."
Some of his causes might seem unlikely coming from an archbishop — especially during a period rife with religious extremists of various stripes trying to restrict rights everywhere from North America to Afghanistan — but Tutu has never been a traditional man of the cloth.
"It is not the faith that is the problem, it is the faithful," Tutu argued. "Every faith can point to some of the most wonderful leaders it helped to produce — think of a Gandhi, think of a Mother Teresa, and we could go on in that fashion. Then you can say, well look at the Ku Klux Klan, Taliban and so forth.
"I have an analogy that I use. Look at that knife, it is ethically and morally neutral. It is neither good nor bad. If I take that knife and I cut up bread to make sandwiches for you, it is a good thing. When I take that same knife and I stick it in your gut, it is a bad thing, and that is what has happened," he said..
"People have tried to use religion in that fashion. And so you can say, look at those Christians in Northern Ireland. It was Christian against Christian. It was Christians who produced the Holocaust. It was Christians who produced apartheid. But it was also Christians, Muslims and Jews who fought against apartheid."