 A memorial honouring Canadian troops killed in Afghanistan was unveiled Saturday in a quiet section of a park located near Canadian Forces Base Trenton.
The Afghanistan Repatriation Memorial — the silhouette of a soldier standing in front of a two large granite maple leaves —stands near the north shore of Ontario's Bay of Quinte.
One of the granite leaves is red, inscribed with the Canadian Armed Forces emblem and provincial shields; the other is black and etched with the names of the 158 fallen service members who have died in Afghanistan since 2001.
The $1.2-million project was entirely paid for by donations through the Give to Honour Those Who Gave campaign.
Kathy Bulger, whose son Cpl. Nick Bulger died in Afghanistan, said she couldn't wait to bring her grandchildren to the memorial, which is located near the starting point of the stretch of Hwy 401 known as the Highway of Heroes. It is travelled by funeral convoys heading to Toronto from CFB Trenton.
"[The memorial is] a place for me to come and reflect and find a little piece of tranquility and bring his babies here," Bulger said.
The day was largely organized by Capt. Wayne Johnston, a former repatriation officer who arranged many of the ceremonies when soldiers' remains were brought back from Afghanistan.
"I really hope it brings some closure, but how do you ever get closure to losing. For a spouse losing her best friend, I don't know it can be done," he said.
The unveiling ceremony on the eve of Remembrance Day included a parade, a fly past, a wreath-laying ceremony and speeches by Veterans Affairs Minister Steven Blaney and other dignitaries.
"This is the people of Canada that are giving a big hug to the family of the fallen today," Blaney said.
Veteran Mike Blais said the new memorial was a "damn good thing and I'm proud of Canada today."
"Unless we do things like this, where we celebrate in a public forum, you know a lot of people are out of the loop," he told CBC News.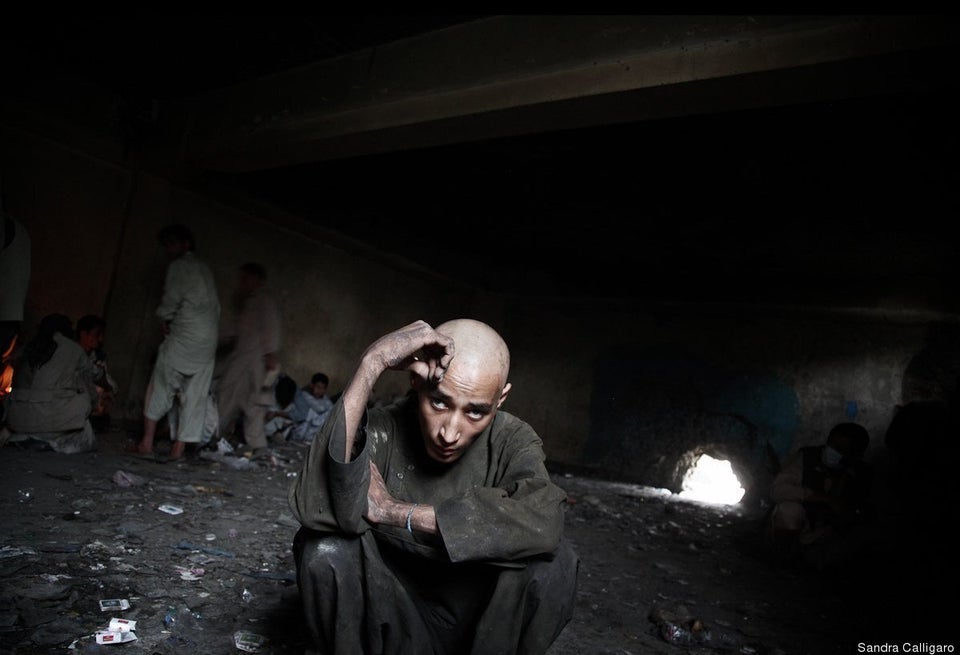 Unseen Sides Of Afghan War