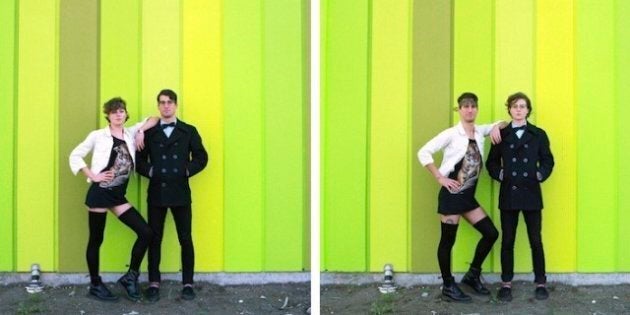 If you want to be part of Hana Pesut's latest project, you're going to have to take off all your clothes.
"I have photographed over 200 switcheroos all over the world [including] Spain, Japan, France, Austria, Mexico, Canada and the U.S.," she wrote on her IndieGogo.com profile page.
Pesut's goal, she adds, is to have the book printed in January 2013.
LOOK: 20 of Pesut's photos from her Switcheroo project. For the best view, open the slideshow in full screen.