Shutterstock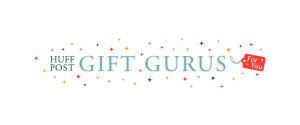 After a year of hibernation and trend hunting, we've finally emerged from holiday wrapping paper, eager to help our fellow Canadians find the perfect gift.
From November 16 until December 24, we'll be rolling out our "Gift Guru" services once again, helping you find a gift for everyone on your list — yes, for your friends, family and even the Secret Santa game your company decided to do at the last minute.
Your job is easy: send us the recipient's age, interests and who they are to you. Also, please include your price range and where you live. We'll send you back some of our top recommendations. Again, we're not guaranteeing the absolutely perfect result, but we can promise some smiles.
Here's how you can reach us: Leave your details in the comments below, or send us a tweet at @huffpostcaliv with the hashtag #GiftGuru. If you prefer email, write us at canadaliving@huffingtonpost.com with the subject line "Gift Gurus."
For the time being, you can also check out our Holiday Gift Guide page for the kids, significant others and everyone else in your life.
Check out what we've recommended so far — hopefully it can even start to help with your own list!
ALSO: What Canadians really want this year: