Rihanna's '777' tour touched down in Toronto Thursday night at the Danforth Music Hall; it was performance two of seven for the star who is set to release her new album 'Unapologetic' on Nov. 19.
Donning what appears to be a bra and a pair of harem-like sweatpants, the singer took to the stage (almost 90 minutes late) and performed several of her hits, including Man Down, Only Girl In The World And Please Don't Stop The Music.
Reviews of the show, on the whole, were positive -- sadly, we can't same the same for her outfit. We get there's a trend toward bra-tops (thanks, Kristen Stewart), but we're not sure if it involves undergarments that resemble sports apparel.
Take a look at Rihanna's outfit and let us know what you think @HuffPostCaStyle.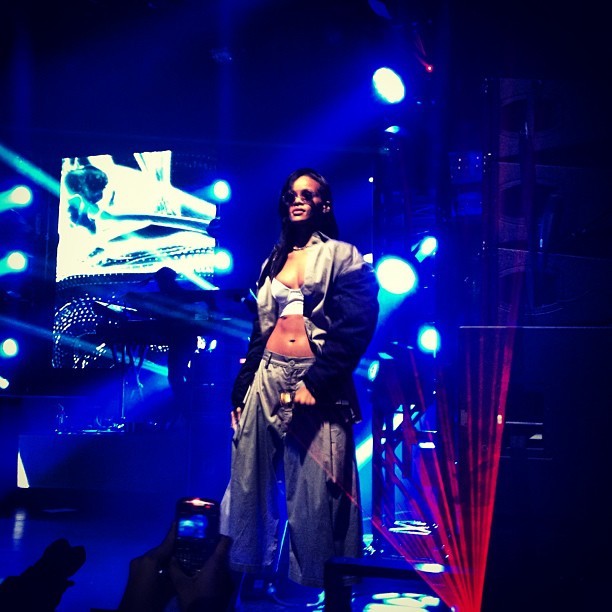 PHOTOS: Rihanna's Most Outrageous Moments
Rihanna's Most Outrageous Moments