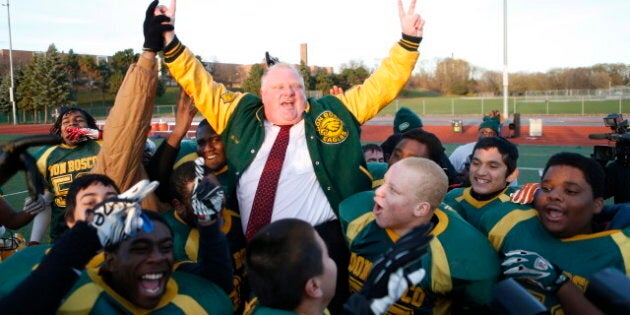 Toronto Mayor Rob Ford admitted Friday that his comments to a newspaper editorial board that now form part of a $6-million libel suit against him referred to "corruption and skulduggery" in reference to a restaurant's lease with the city.
Friday marked Ford's first appearance in the witness box in the defamation lawsuit filed against him by local restaurateur George Foulidis.
The mayor completed his testimony late Friday afternoon.
Foulidis is alleging Ford libelled him when the then councillor suggested in 2010 that the restaurant's leasing deal with the city happened as a result of corruption.
Toronto city council extended a lease Foulidis had for his Boardwalk Cafe restaurant on public land in a sole-sourced, untendered contract in the summer of 2010 in the middle of Ford's campaign to become mayor.
Much of the defamation case centres on comments Ford made in an editorial board meeting with the Toronto Sun and a story published in the Sun that stemmed from that meeting.
The paper paraphrased Ford as saying the case "smacks of civic corruption," words Ford's lawyer says his client never uttered.
An audio recording of that meeting with the Sun originally thought to be lost surfaced mid-week and was entered into evidence on Friday.
In the witness box, Foulidis's laywer Brian Shiller pressed Ford about exactly what he meant when he referred to "skulduggery and corruption" occurring at in-camera city council meetings.
Ford responded that he was talking about "the process," such as when staff issue a request for proposals then decide to sole-source a contract instead.
Foulidis's lawyer asked whether Ford was referring to his client or Tuggs Inc., Foulidis's company.
Ford insisted that he'd already answered the question, but the judge disagreed and instructed the mayor to provide a longer answer. Ford eventually admitted the "corruption and skullduggery" comment was a reference to Tuggs.
Foulidis's lawyers have argued that Ford's comments were defamatory because they suggested the restaurant's lease was signed as a result of illegal activity.
Ford's lawyer argues the mayor's comments refer only to Foulidis's business, and that companies can't be defamed. They also insist the defamation lawsuit is politically motivated.
Mayor's testimony delayed for football
The mayor was scheduled to begin testimony on Thursday afternoon, but had told the court he was unavailable at that time.
Ford left after the morning break Thursday and coached his high-school football team in the Metro Bowl quarter-final that afternoon. His team, the Don Bosco Eagles, beat the Northern Red Knights 31-0.
Closing arguments in the trial are expected to begin on Monday.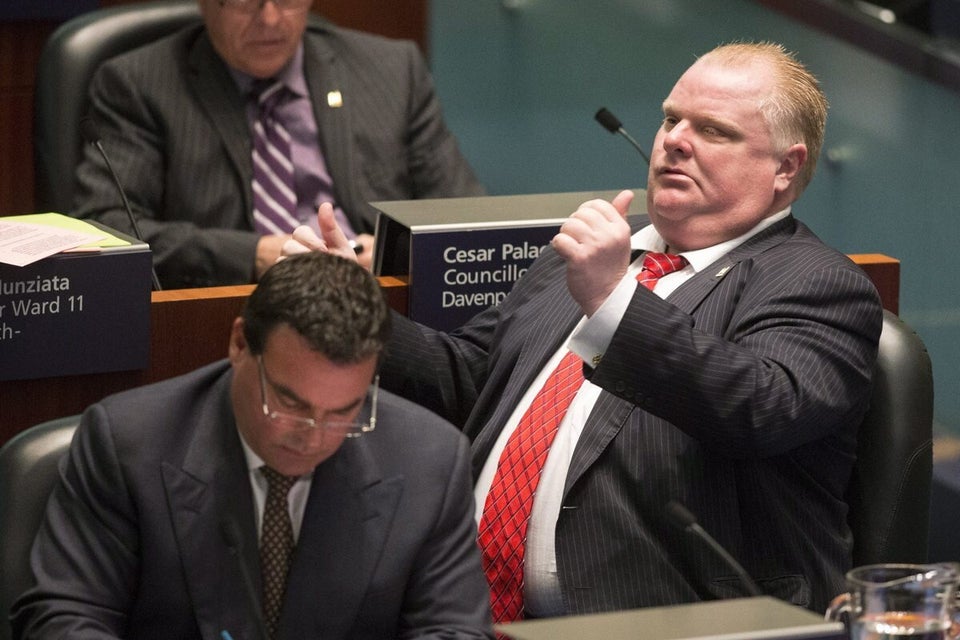 The Many Faces Of Rob Ford