 In the grand history of Christmas villains, there's plenty of scrooges to choose from. You've got the Grinch, Bumble (the Yeti who taunted Rudolph) and of course Ebeneezer Scrooge, among others.
Perhaps it was this league of holiday bad guys that inspired a Kingston, Ont. man who allegedly got his humbug on last weekend.
Police were able to identify the reported Grinch by his hairstyle — fashioned to look like horns sprouting from his head.
His official charges are Causing a Disturbance by Being Drunk, Breach of Probation and a Liquor Licence Act offence of Public Intoxication, according to the Kingston Police.
In Christmas stories, the villain often has a change of heart (such as growing three sizes, that day). Perhaps this young Scrooge was visited by three ghosts, but only if they could make it into the holding cell where he spent the rest of the evening.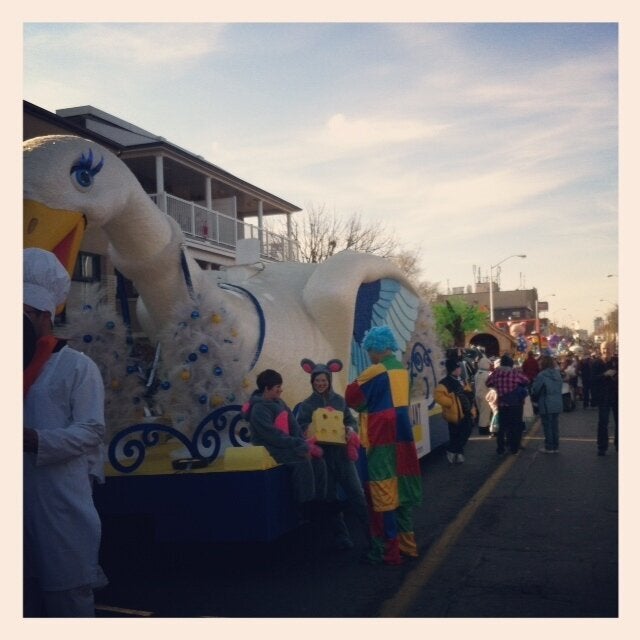 Toronto Santa Claus Parade 2012
Santa's Naughty And Nice List For Canadians