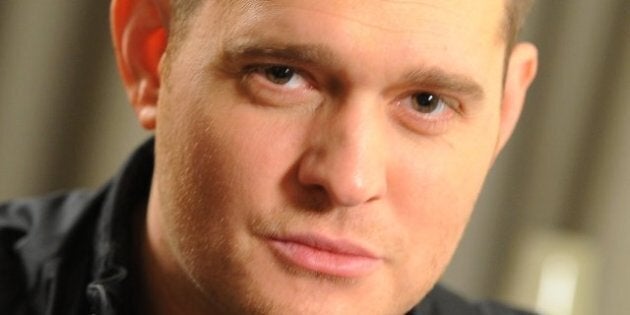 The 23rd annual SOCAN Awards, honouring Canadian songwriters in various genres, were presented Monday night at Toronto's Roy Thomson Hall with Michael Bublé, Deadmau5, K'Naan, Alex Cuba and Three Days Grace among those receiving awards.
Bruce Cockburn took home the Lifetime Achievement Award and had a tribute to him performed by Royal Wood, Serena Ryder and Hawksley Workman. Joel "Deadmau5" Zimmerman picked up an International Achievement Award while, veteran Can-rock group Trooper won a National Achievement Award.
Trooper also picked up three SOCAN Classic Awards for their songs "Raise a Little Hell," "General Hand Grenade" and "Janine," each having more than 100,000 radio airplays. Other classic rock songs given awards were April Wine's "Say Hello," "Rock N Roll is a Vicious Game" and "Sign of the Gypsy Queen." Eighties new wave group Martha and the Muffins were given the same SOCAN Classic Music Award for "Echo Beach."
Nine songs were honored in the pop/rock music category for radio airplay, including two songs by Fefe Dobson ("Stuttering" and "Can't Breathe") and Three Days Grace's "Lost In You." Perhaps the song with the most clout which picked up an award was K'Naan's "The Lazy Song," which was performed by pop star Bruno Mars.
Dragonette -- who also performed at the ceremony -- earned a Dance Music Award for their work with DJ/producer Martin Solveig for the hit single "Hello." Michael Buble's "Hollywood" won an International Song Award and also won in the pop/rock category. Alex Cuba was given the Hagood Hardy Jazz Music Award while JRDN took home the Urban Music Award for "Like Magic."
Other winners in the pop/rock category included Alyssa Reid's "Alone Again," Shawn Desman's "Electric," Hedley's "Invincible" and Kristina Maria's "Let's Play."