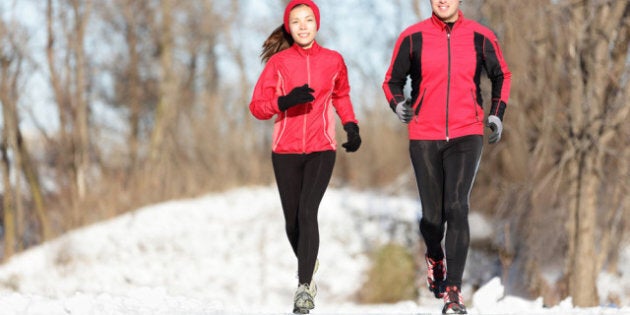 By Marissa Schroder, Publisher of Get Out There Magazine
Love a runner? Give them a gift this holiday season to help fuel their active lifestyle. Here are our top ten gift picks for runners this year.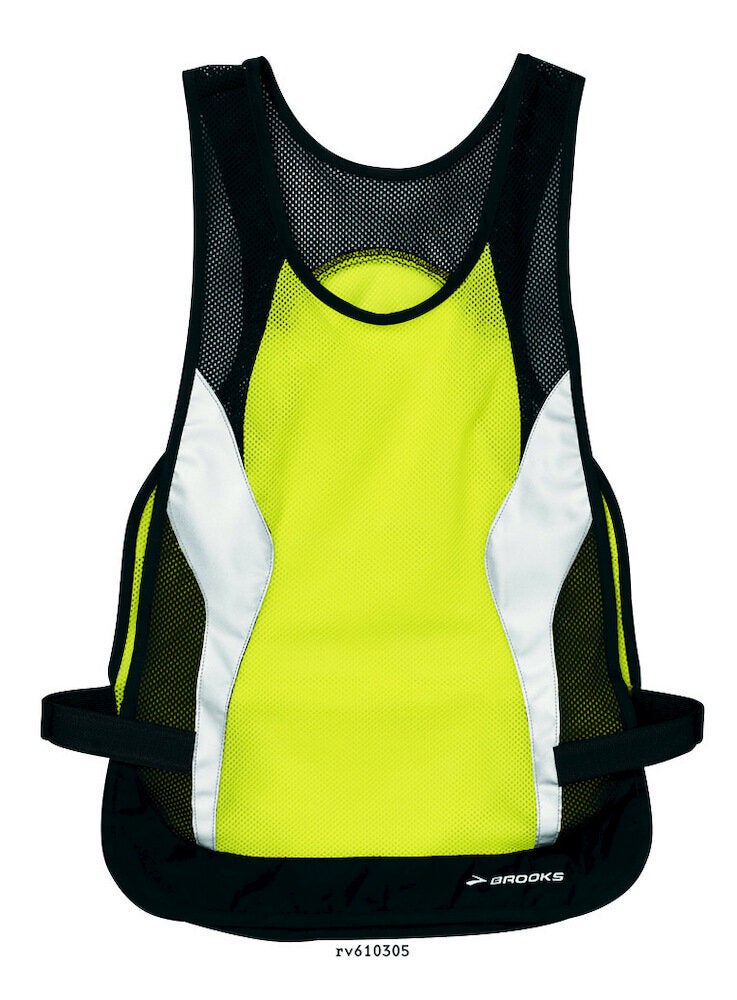 1. Brooks' Nightlife Reflective Vest features 3M™ Scotchlite™ retroreflective detail to give runners added visibility when running in low light. This polyester mesh vest has an adjustable fit and can be slipped on over any running shirt or jacket. A great gift for early morning runners who like to hit the roads before work. $20 USD, www.brooksrunning.com
2. There's a pair of Oiselle Rundies for every day of the training week. Sold in seven-day variety packs, Rundies are the perfect reminder for busy runners trying to remember what they've got on the training schedule for the day. These easy-to-care-for cotton undies can be easily tossed in the wash. $65 USD, www.oiselle.com
3. Knuckle Lights illuminate the path ahead for nighttime runs when street lighting just isn't enough. The water-resistant lights slip over your knuckles with a comfortable silicone strap and can be set to low, high and blinking. Knuckle Lights come in a variety of colors and are a great gift for your marathon training partner. $36.99, www.knucklelights.com
4. Frostbitten ears will be a thing of the past with lululemon athletica's Brisk Run Toque. With its "set-my-ponytail-free" window, your hair will be out of the way and won't cause bunching of this Rulu fabric hat. Also available for men. $28, www.lululemon.com
5. Merrell's award-winning Barefoot Run Trail Glove is perfect for trail runners interested in trying minimalist running. Vibram® soles offer great protection from roots and rocks without compromising the improved responsiveness offered by a minimalist shoe. $130, www.merrell.com
6. Nathan Lock Laces' bungee-style cord ensures shoes will fit snugly and securely every time you go out for a run. Never again will you have to stop to tie your laces or slow down during a triathlon transition. With a huge range of available colors, there's a pair for everyone on your list this season. Approximately $5, www.nathansports.com
7. Injury prone runners will appreciate the added support offered by KT Tape. Each box of athletic tape comes with 20 pre-cut strips that will outlast even the longest training session or race. A great addition to your favourite athlete's stocking. From $13 USD, www.kttape.com
8. Dog lovers can take Fido on the run with Cardio Canine's hands-free leash. The adjustable waist harness comes with a 14 oz. water bottle and holder and storage pouch for your keys or post- run coffee money. Approximately $50, www.cardiocanine.com
9. Nathan Sports' versatile Trail Mix hydration belt is adjustable and comes with two 10 oz. flasks for water or sports drink. The handy shock cord with tension lock is a great place to store gloves or a running jacket as you warm up on the run. From $30, www.nathansports.com
10. Smartwool arm warmers are great to throw on for those early morning runs before the sun has come up. These warmers come in a variety of colors and the non-binding welt at the bicep will keep them snugly in place. $25 USD, www.smartwool.com
Marissa Schroder is publisher of Get Out There Magazine, Canada's destination for endurance athletes and outdoor enthusiasts.