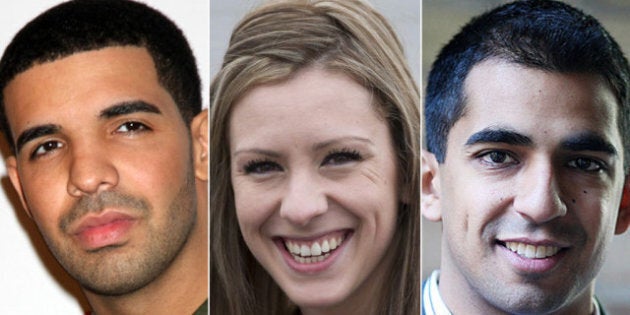 They're entrepreneurs, philanthropists, sports stars, role models and more.
Last week, The Huffington Post Canada launched its in-depth look at the Millennial Generation in our Asking Y series.
Today, we highlight some of bright lights from that generation. These are just a few of the Canadians under 30 who are already making a difference in their communities.
A few of them are household names, but most of them aren't, yet. But they are all driving change in Canada in their various passions, and inspiring others by their example.
See the full list of millennial influencers in our slideshow: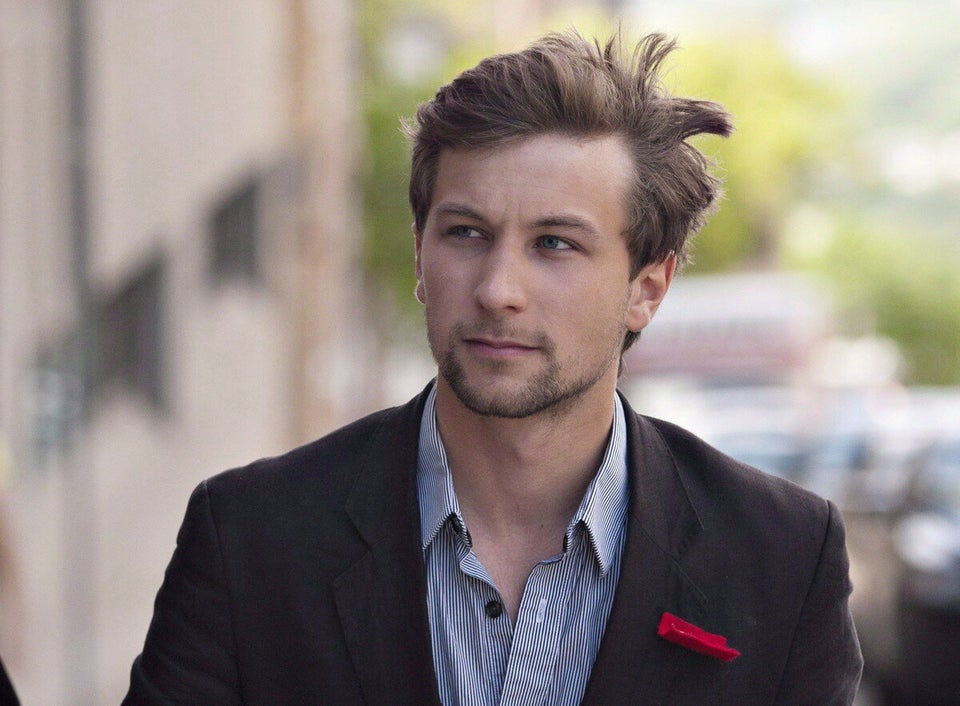 He's the unofficial figurehead of the Quebec student movement that paralyzed the province, led to the downfall of some of Quebec's most powerful politicians and forced the government to back down on tuition hikes. Gabriel Nadeau-Dubois is a symbol of how the Millennial Generation may just be awakening politically, and changing our country in the process.
The youngest of the Suzuki clan, Sarika Cullis-Suzuki is already adding her voice to the conversation around the environment, conservation and the health of the world's oceans. With climate change a looming political issue for decades to come, expect voices like hers to gain more influence and relevance.
One of the fresh-faced rookie MPs who swept into Parliament on the NDP's Orange Wave, Brosseau became a punchline when it was revealed she spent part of the election campaign vacationing in Vegas. The 28-year-old former campus bar manager has since turned her profile around to become a well-liked MP.
Whether you agree or disagree with her, ex-Senate page Brigette DePape became a symbol for the disaffected angry Left with her simple but effective silent protest during the 2011 Throne Speech, where she disrupted Gov. Gen. David Johnston's speech by walking onto the floor holding up a 'Stop Harper' sign. DePape then went on to field a job offer from Michael Moore, and earlier this year also held a similar silent protest as Wildrose Party Leader Danielle Smith cast her ballot in Alberta's April election. Canada has not seen the last of Brigitte DePape.
Born and raised in Halifax, Fong dropped out of middle school and started at Dalhousie University when she was 12, and then headed to Princeton for her PhD by 17. Today, Fong is the founder and chief scientist at LightSail Energy, a much-buzzed-about renewable energy startup in California that focuses on efficient energy storage using compressed air. Her company just recently secured $37.5M in funding to further their efforts. You can read more of her insights on her blog.
GQ, Vogue, CBS Sports, CTV, The Wall Street Journal -- just a short list of some of the brands that Kunal Gupta's Polar Mobile has worked with over the last five years. It's not news that Generation Y is hooked on cellphones. Gupta, who started Polar Mobile in 2007, just figured this out before anyone else. The company provides media firms with a platform to launch branded mobile apps across smartphone and tablet devices, with more than 400 publishers, broadcasters and media brands in 12 countries counted as clients so far.
At an age where most of his generation struggle to make their rent, Xavier Dolan was picks up awards at the Cannes Film Festival. J'ai tué ma mère, his debut film about coming out, was a critical success, winning him three prizes at one of the world's premier film festivals. Dolan was 20 at the time, and he has since won subsequent acclaim for his sophomore effort, Heartbeats, and new film, Laurence Anyways, which tells the story of a man who wants to become a woman.
It's no surprise that this generation's Kids In The Hall would emerge on YouTube. Picnicface, the Halifax-based comedy troupe won mainstream attention with a number of videos first posted to the online video site, including the satirical ad "Powerthirst" which got them more than 25 million views. The group turned this online success into a TV show with the Comedy Network, a book deal, a movie and more.
Who would've thought that one of the most successful rappers in the world would be a Canadian boy. The Toronto-born-and-raised superstar (also known as Aubrey Graham) has sold more than five million records, and is regularly mentioned in the same breath as rappers like Kanye West, Lil' Wayne and 50 Cent. Yes, he even brought us the hilariously millennial acronym YOLO (that's 'You only live once' for the uninitiated).
From: Cole Harbour, Nova Scotia
The youngest-ever NHL captain to win the Stanley Cup, Sidney Crosby might be the best hockey player of his generation. Canadians will of course remember Sid the Kid for the goal. You know, the one that won Team Canada the gold medal at the 2010 Winter Olympics -- the bonus from which Crosby donated to his Sidney Crosby Foundation, which supports local charities in his hometown of Cole Harbour. A subsequent concussion sidelined Crosby for months, which may have finally forced the NHL to try to come to terms with the plague of head injuries in the sport.
Forget the NHL, one of the best and most memorable sports performances of 2012 happened on the Olympic soccer pitch in London. Christine Sinclair, the captain of Canada's women's soccer team and one of the best women to play the game, almost took Canada to victory in the Olympic semi-final game with her three-goal performance against the United States. A U.S. goal at the last minute dashed the team's hopes for gold, but Sinclair's performance earned her place in history, and although she was recently suspended for four games for her comments to the FIFA ref during that Olympic game, she remains a living national hero, all before the age of 30.
Ok, technically she's younger than Gen Y, but we had to include Hannah Taylor. At 16, the Winnipeg native is barely old enough to hold down a job. But that hasn't stopped Taylor from raising millions for the homeless and shelters across Canada through her Ladybug Foundation, a charity she founded when she was eight. Taylor has spoken to groups around the world, advocating for the homeless and hoping to inspire other young people to take up the fight.
A surprise election win suddenly made Chief Bryce Williams, 23, one of Canada's native leaders to watch. Chief Williams will help the Tsawwassen First Nation navigate a series of potentially lucrative land deals that could see millions flow into the band's coffers. Williams will also have to ensure that the TFN remains a leader in native governance and a model for other First Nations bands seeking a more equitable relationship with various levels of government.
From: North Vancouver, B.C.
One of the most visible figures opposing the Northern Gateway pipeline is so young we weren't sure we could include on a list of millennials. North Vancouver's Ta'Kaiya Blaney scored a minor online hit when she recorded 'Shallow Waters,' a song about the dangers of oil spills off the coast of B.C. The pipeline debate isn't going away anytime soon, and judging by her age, neither is Blaney.
One of the founders of Shark Truth, Vancouver's Claudia Li has been an important voice in the fight to have shark fin sales banned in that city. Since 2009, Li's group has raised awareness about the practice of finning and she estimates they've saved thousands of sharks from being served up in B.C.'s banquet halls.
At 25, Vancouver's Devon Brooks has a growing empire of blow-dry salons and is seen as one of the savviest young marketers/entrepreneurs in Canada, having been featured in Profit, Marketing Magazine, Chatelaine and more. Brooks also does a substantial amount of work raising awareness about violence against women, and speaks openly about her own experience of being raped at age 18 and terrorized by an ex-boyfriend, in an effort to normalize the conversation about the trauma women fight, face and survive in their lives.
Diagnosed with idiopathic pulmonary fibrosis, a rare disease that destroyed her lungs, Ottawa's Helene Campbell waited for months for a life-saving transplant. In the meantime, she blogged about her wait and her struggles with her disease, all in an effort to raise awareness about organ donation.
The turning point came when Campbell tweeted to Justin Bieber and asked the pop star for his help to spread the message. Bieber didn't disappoint. In the coming months, Campbell, still waiting for her transplant, became the poster child for an often-ignored cause and a symbol of hope for those waiting for a transplant. Campbell's story ends on a happy note. Earlier this summer, she got her double-lung transplant. But she's not done, Campbell says she'll write a book and continues to promote the cause of organ donation. These days, she's known for her joyful dancing (shown in the video), and her seemingly tireless campaigning.