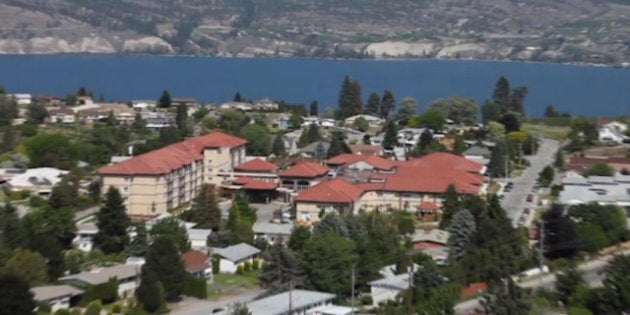 The Ministry of Health has sent an inspector to the Summerland Seniors Village care home after a man in his 90s was found near-dead in his suite several days after he stopped showing up for meals last week.
Alfredo Bonaldi is in hospital undergoing intense dialysis after spending days alone in his independent/assisted living suite at Summerland Seniors Village, with renal failure, staph infection, blood poisoning and possibly salmonella.
Staff were unaware Bonaldi had fallen ill and it wasn't until family discovered him deathly ill in his bed, that he was taken to hospital
A Ministry of Health inspector will begin an investigation of the facility's assisted living and residential care services on Monday.
That's in addition to a clinical consultant brought in to oversee the care home by the Interior Health Authority on Saturday, according to Karen Bloemink, the regional director of residential services.
Several complaints against Summerland Seniors Village
"We have been working with the staff and management of Summerland Seniors Village over the last several weeks in response to several complaints that we've had," said Bloemink.
"In light of the most recent complaints we felt we needed to step it up by putting someone on the site.
"We had been aware of some clinical care concerns that we were following up on and working with the staff," said Bloemink.
She couldn't be more specific, citing patient confidentiality.
Bloemink said the clinical consultant will work alongside management and staff to assess the quality of care provided to residents of Summerland Seniors Village, in both the residential care and independent assisted living sections of the facility.
"When we routinely go in and look at these sites, it's kind of like a spot check. This will be different in that our clinical consultant will be on the site every day with the staff of Summerland Seniors Village to get a good sense what's happening there on a day to day basis."
Bonaldi's wife dies after drop, broken femur
Alfredo Bonaldi's unnoticed illness is not the only incident to impact the family at the carehome.
In August, Bonaldi's wife died after suffering a broken femur when staff was moving her for a bath at Summerland Seniors Village.
Maria Luisa Bonaldi had been at the facility for more than five years with severe dementia and was immobile at the time.
Her daughter, Patricia McCoy, said staff told them she suffered a "slight fall" but was otherwise okay.
The broken femur went undiagnosed for seven days before she was taken for X-rays. Doctors ordered immediate surgery, saying the broken bone could not be left as it was.
Maria Luisa Bonaldi didn't recover from that surgery and died just days later.
A care home spokesperson admits staff didn't follow procedures with Alfredo Bonaldi, but management is still investigating what happened to Maria Luisa.
An Interior Health spokesperson confirms her case is one of the complaints it is investigating.