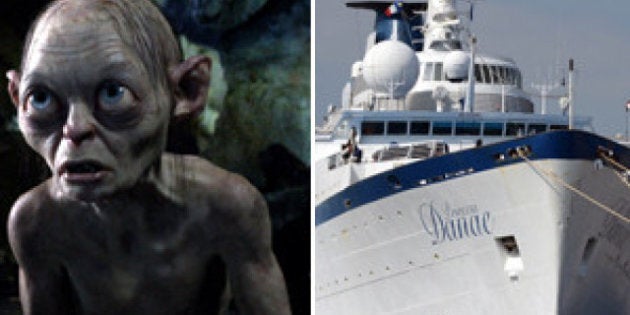 'The Lord of the Ring' fans, take note: Crystal Cruises is taking Hobbit fever to the high seas.
The luxury cruise line is offering passengers exclusive, after-hour tours of the iconic set from J.R.R. Tolkien's book series and Blockbuster adaptations. According to the Daily Telegraph, passengers on board the Crystal Symphony cruise liner will journey onshore to the Port of Tauranga in the Bay of Plenty, located on the North Island of New Zealand.
There, guests can dine on a traditional Kiwi barbecue (a New Zealand-style outdoor BBQ) complete with local wines and beer served by hairy-footed waiters dressed in traditional Middle-earth clothing. The tour also includes a different take on a popular behind-the-scene DVD feature: a live retelling of how New Zealand was transformed into Middle-earth, as told by tour guides.
Movie buffs, or those just looking for an offbeat cruise adventure, will have the option to two excursion dates: there's a holiday-themed one on Dec. 20 and second cruise set in the new year on Jan. 29, according to Fodor's. Not a fan of 'The Lord of the Rings' but still cruising for something different? It turns out Crystal Cruises isn't the first to offer theme cruises catered to a niche audience. For a list of alternative themed cruises, check out the gallery below.
Unusual Theme Cruises. Slideshow text below follows for mobile readers.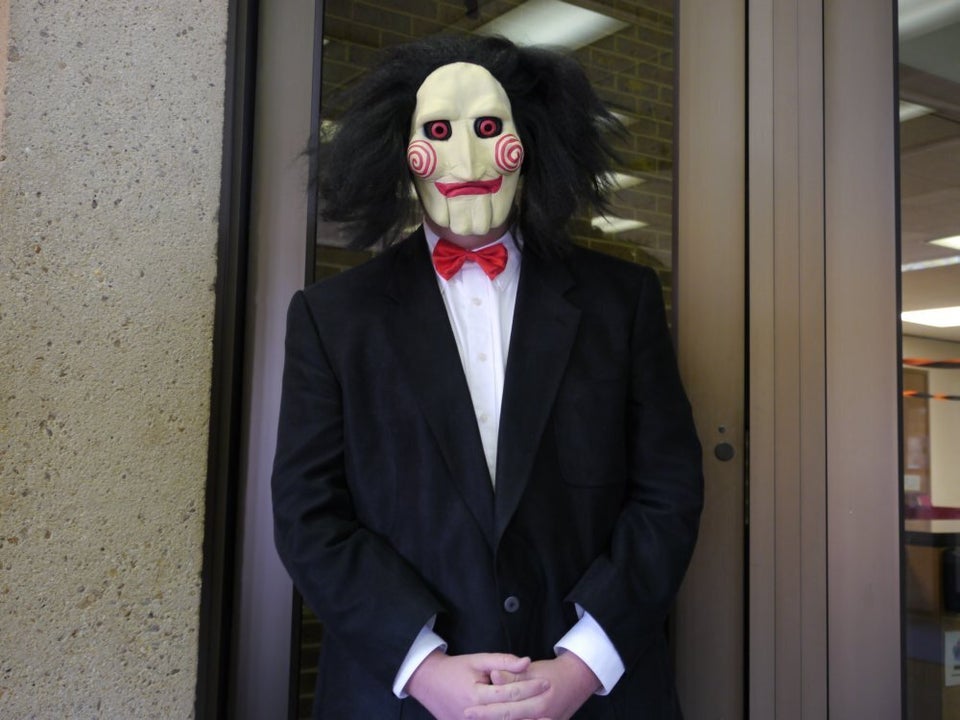 Fans who like their horror movies mixed with naturical adventures will want to check out Saw At Sea Cruise. Brought to you by Boca Raton Travel & Cruises, guests will spend five nights on board a cruise ship based on the 'Saw' movie franchise. The cruise starts in New York and journeys to points in Canada, where many of the flicks were filmed. Guests will also get to schmooze with stars from the film, though be wary -- if a creepy wooden puppet asks you if "you want to play a game," he's probably not talking about limbo on the pool deck.
Back in February, '90s rock band Weezer took their gig on board a four-night boat trip from Miami to Cozumel. On paper, this might seem like a four-day Weezer concert, but the group brought along some friends like Dinosaur Jr., The Antlers, and Free Energy, among other bands. Guests could jam out during the day on deck and relax with planned events in the evenings
For thrill seekers not satisfied with weekend sessions of Clue, Whodunit Productions has something in store for you. The cruise takes the murder-mystery dinner concept and brings it aboard a cruise liner over a span of three, five or seven-night journeys. Despite the grim-sounding motif, the company pegs the cruise as a comedic routine that requires the participation of guest and crew members along with a little dress-up in between typical cruise activities.
Those who think that quilting and cruises can't co-exist won't believe what Stitchin' Heaven Travel has to offer. As the company's website puts it, the cruise "is all about quilting fun with girlfriends new and old." Still not sold? Patrons can quilt to their heart's content in classrooms that are open until midnight, and enjoy classes and seminars held by guest teacher, Deb Tucker. The 130,000-ton cruise liner also features a casino, spa and water slides for those who need to take a break from the sound of sewing machines hammering away.
Quilting cruises too extreme for the traveller in your life? Perhaps a scrapbooking cruise is a better fit for that person. During this five-day tour from Miami to the Caribbean, guests can take advantage of the 24/7 crop room for some late-night scrapbooking madness. There are four classes included with the entry fee, along with the scavenger hunts, door prize drawings and goodie bags.
For the Trekkies who've dreamt of sharing the same space on a boat with Dr. Sulu or Mr. Chekov from the 'Star Trek' franchise, Cruise Trek has just the trip. The company's organized 20 Star Trek-themed cruises since 1994 and features former cast and behind-the-scenes crew members with every voyage. This year's cruise travelled to Hawaii and there's another one planned in 2013 set in Europe. Science enthusiasts looking to get on board the cruise next year can also look forward to a trip to CERN, the European Laboratory for Particle Physics.
Seven days aboard a ship playing old classics from the '50s and '60s may seem like a nightmare for some. However, the group behind Malt Shop Memories Cruise has found success catering to a niche audience. The cruise starts and ends in Florida and makes stops in the Bahamas, the Caribbean and the British Virgin Islands and hosts live shows from artists like Neil Sedaka and the Four Tops. The company's 2012 series was so popular that they're doing another one next year.
There are nudist beaches, so why not a nudist cruise? Well, the aptly-titled Bare Necessity Tour and Travel has you.. erm... covered?
The organizer has six cruises set for 2013 and 2014, one of which includes the Big Nude Boat excursion set to launch in February of next year. The tour promises to be the largest of its kind, with an estimated 3,000 passengers. So, what does one do on a nudist cruise? Well, according to Bare Necessity Tour and Travel, there are speakers and workshops designed to inspire passengers, massages and theme nights. That, and there's always the option of just hanging out.
Cougars seem all the rage nowadays, what with TLC's latest reality show based on older women going after younger men. Singles Travel LLC is also taking advantage of this phenomenon with their sixth annual Cougar Cruise. The name may imply that the cruise is only for older women and younger men, but the company promotes itself as a provider of vacations for singles of all ages. The cruise itself is five days long and features many outdoor activities during stops in the Caribbean, though details on boat actives are a little sparse. But hey, given the number of times their ad promises "fun", we're sure readers can use their imagination.
Runners looking to step up their game can do so on board a boat now. The 2013 Runner's Cruises offers two destinations: one in Alaska and the other in the Caribbean. Both feature practice sessions with trainers in preparation for a series of marathons hosted in different parts of the world, like on the beaches of St. Kitts or Aruba. Runners/guests can unwind after a marathon or after yoga sessions, relax in a hydrotherapy pool or take a class in the culinary arts centre.