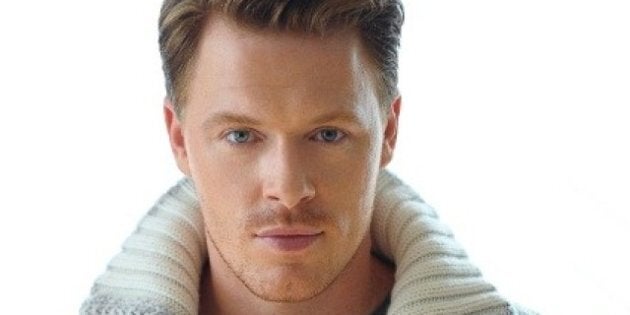 *CAUTION: SOME SPOILERS AHEAD*
It's not often that audiences find themselves rooting for the other man, but that just might be the case when it comes to the all-American marine Mike Faber on "Homeland." After all, it's easy to see why Jess (Morena Baccarin) would be drawn to good guy Mike (Diego Klattenhoff) as her sneaky husband Brody (Damian Lewis) keeps getting shiftier and shiftier.
Of course, Mike is Brody's best friend, so that complicates matters significantly. As the last few episodes have proven, though, it certainly looks like Mike and Jess aren't going to fight their feelings anymore. Last week, they had a passionate reunion while hiding out in the safe house, and on this week's episode Jess admitted that she regrets nothing. As Brody's kids become increasingly close to Mike again, too, Brody knows something is up -- which likely means things are going to boil over soon. Y'know, when Brody's done dealing with super terrorist Abu Nazir (Navid Negahban).
HuffPost TV caught up with Nova Scotia-born Klattenhoff to find out more about the Jess/ Mike/ Brody love triangle and what it's like shooting those steamy scenes. We also chatted about co-star Mandy Patinkin's double life as a world famous (and much adored) singing star, as well as Klattenhoff's upcoming Guillermo del Toro movie, "Pacific Rim."
What's it like playing the other man?
Well, I've been playing it for a while. It's a fun job.
Do you think that Mike sees himself as the other man?
No, I don't. I think it's a tough situation to be in. There's a lot of conflict there. I don't think he feels great about the situation that he's in. He's just trying to make the best of it and look after the kids and look after Jess. Inevitably things happened.
Do you think people are rooting for Mike and Jessica to wind up together?
I think so. I was at a party last night and quite a few women were happy that they finally got back together, with Brody and his terrorist philandering ways.
What's it like shooting the love scenes?
We've done a couple of these. I think I counted about 8 guys in the room and another handful of people at the monitor. So there's a certain amount of professionalism, and inevitably you wind up laughing your way through it, it's so absurd what you're doing. Don't get me wrong, it's not a bad day at work!
This season, you had a pretty intense scene with Claire Danes. What's it like working with her?
She's been around the block, not even a time or two. She's been doing this since "My So-Called Life" at such a high level that she's intensely focused but she's also so relaxed and present in what she's doing at all times.
It's interesting you say she's relaxed. What's she like in between takes?
Focused. It's not exactly a comedy we're shooting, so everybody's pretty dialed in. We're not cracking jokes and pulling each other's fingers.
That's too bad. I was hoping for some anecdotes about some pranks.
Not quite the show. Not when I'm around, anyway! [Laughs] Everyone gets along great. We're in Charlotte shooting it, so we're all in this bubble. When we're not shooting everyone has a great time and hangs out.
What sorts of things do you guys do after hours?
I can't exactly tell you. I'm kidding, I'm kidding. There's a lot of camaraderie. A lot of golf going on with the boys, lots of dinner parties. Mandy's always off hiking and singing and his wife Kathryn comes down.
He's always hiking and singing? At the same time?
It depends when you sneak up on him. He's quite the Renaissance man. I know that he enjoys the hiking trails around Charlotte and he's an amazing singer.
Is he going off and doing concerts and things like that?
[At] events it's kind of like being around a "Twilight" movie star for adults. There are so many people that love him and respect the work that he does on set, but I didn't realize what an acclaimed singer he was. Whether he was at the Emmys or the Golden Globes, there would be a line to go talk to him and tell him how great he is.
So what can we expect from the next couple of episodes?
If it hasn't already gotten dark and twisted, it's going to get even more so. Things speed up. It's going to be edge of your seat from here on out.
Can you give any hints about what might happen in the finale?
[Laughs] You never know what's going to happen on this show, outside of aliens landing in the White House. It's one of these shows with twists and turns and you just don't know whose motivation is fueling what in the story. With that comes some very interesting plot points and twists.
How do they keep everything locked down on set?
On one hand, it's pretty easy. There's so much respect for the show, and everyone values it. They watermark scripts. At a certain point in time there's no more emailed scripts and you get everything handed to you. But I kind of like the job that I'm on, so I'm going to try not to screw it up. [I can tell you that] Abu Nazir is a terrorist! [Laughs]
I know you worked on "Pacific Rim," too. What was that experience like?
It was similar in the security sense. It was very tight-lipped. It was just huge. It was a $200 million production, from the rumors that I've heard. Charlie Hunnam is the lead. I did all my stuff with him. Off-set you're running into Idris [Elba] and Rinko [Kikuchi]. Guillermo is just a master of so many things. To be around him and see how he works, to have him yell "Action!" on set is a bit surreal until you have to kick yourself in the ass and tell yourself to get going.
What's his directing style like?
Of course he's very visual. He's such a talented writer, and he really understands what he needs. It was very specific. It was a huge canvas that he's working with that you're in, so it's surreal.
How has your life changed since "Homeland"?
At the core of it, it's still the same thing. Wake up, eat, sleep, chase down jobs. Try to find some really good material and good people to work with. This morning I was jogging and some guy sitting on the porch talking on his phone saw me run by and started yelling about how much he loves the show. You have these moments in between normal life, these flashes of running into people who just love the show. It can be pretty surreal at times.
Watch "Homeland" on SuperChannel in Canada and Showtime in the US on Sundays at 10 p.m. EST.