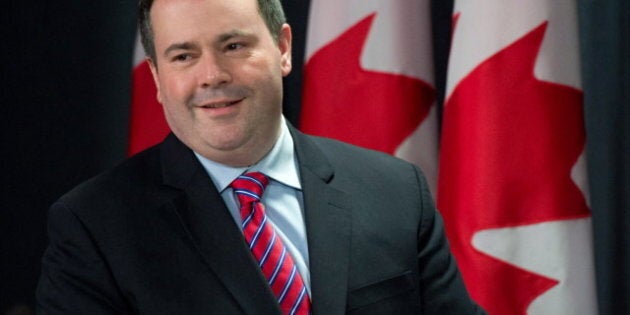 The Harper government's plans to reform Canada's refugee system could end up being a back door for the privatization of prisons and detention centres, critics warn.
Changes to Canada's refugee system, to go into effect on December 15, will likely increase the number of asylum seekers held in detention by the Canadian Border Services Agency.
Although the process for applying and accepting or rejecting refugees is being accelerated, it's expected the number of refugee claimants held in detention will grow in the wake of the new rules.
"The proposal called for a [public-private partnership] arrangement that was to be financed by Hamilton and Associates and potentially other Canadian registered/incorporated investors," Emily Wehbi of National Public Relations, which represents BD Hamilton, told The Guardian.
The paper also reports that the company's head, Bridget Hamilton, served as a director at Corbel Management Corporation until 2009. Corbel currently has a contract to manage the immigrant detention facility near Toronto's airport. Though private sector involvement is very limited in Canada's prisons, contractors play a larger role at detention centres, where they have management and security contracts.
Speaking to The Guardian, University of Ottawa criminologist Justin Piche questioned whether the new refugee rules are "coming out of the need to detain people who are seeking refuge in Canada, or is that being driven by companies... who stand to profit tremendously [from] incarcerating people?"
Piche noted that Kenney has toured for-profit detention facilities in Australia.
"By planning, by touring these different facilities, by having meetings with these different companies, it suggests that perhaps they [the Harper government] don't expect this bill to deter anything, and what they're in fact doing is creating a useful crisis in the form of mandatory detention that will be resolved by privatized detention facilities," he said.
Critics of private detention centres point to the United States as a cautionary example of what can happen when private companies build an industry out of detaining would-be immigrants.
Federal officials have admitted that privately run facilities don't necessarily translate into lower bills for taxpayers, the AP added.
The Harper government has moved cautiously on the issue of prison privatization, officially denying that it plans to privatize federal facilities while at the same time meeting with lobbyists pushing for more private involvement in prisons.
Both Geo Group and MTC have suffered bad publicity recently at some of their U.S. facilities. Geo Group is the target of a class-action lawsuit alleging that one of its youth facilities in Louisiana was plagued by sexual abuse. The suit alleges that guards engaged in sex with inmates -- who at that facility range in age from 13 to 22 -- and smuggled drugs into the prison. The facility allegedly denied health care and education services to inmates as well. A federal judge described the Geo Group prison as "a cesspool of unconstitutional and inhuman acts."