 Foreign Affairs Minister John Baird kicked off Monday's question period by extending his government's congratulations to Prince William and his wife. But that's not the last the House of Commons will hear of William and Kate's heir-to-be.
Monday's announcement that the Duchess of Cambridge is pregnant gives a new deadline for Canada and other Commonwealth countries to update the rules for the line of royal succession to allow a first-born female to reign, even if she has a younger brother.
Andrew MacDougall, the director of communications for the Prime Minister's Office, confirmed Monday that legislation will need to be introduced in the House of Commons and said it is the Harper government's hope that "it could be passed quickly."
"I believe the U.K. must introduce their legislation first," MacDougall wrote to CBC News. "I imagine that will be happening shortly."
The legislation is only expected to deal with the gender issue. Changes to other rules of eligibility – such as removing the discrimination against being Catholic – are not thought to be part of this particular change.
Commonwealth agreement
Ahead of the Commonwealth Heads of Government meeting in Australia in October 2011, British Prime Minister David Cameron wrote his counterparts to propose a change in British law so that a male heir no longer takes precedence over a female heir.
If the Commonwealth wanted to continue to share a single monarch, consultation was necessary: Commonwealth countries like Canada have not been bound to changes made in the British Parliament since the passage of the Statute of Westminster in 1931.
At the time, Harper told Cameron Canada was "supportive of these reasonable modernizations."
But with no pending pregnancy and other pressing economic challenges, Harper didn't appear keen to make the changes a priority back in 2011.
During the federal election campaign in April, Harper said that since "the successor to the throne is a man" and "the next successor to the throne is a man," he didn't think Canadians "want to open a debate on the monarchy or constitutional matters at this time."
Based on the agreement reached at the Commonwealth meeting, Canada and the other 15 Realms that recognize Queen Elizabeth II as their monarch are expected to act to update the rules. But a timeline has not been specified.
British Deputy Prime Minister Nick Clegg believes that with this agreement by the leaders, a "de facto" change has already been made to allow Prince William's first-born child to succeed him, regardless of gender and regardless of the gender of future siblings.
But no legislation has passed to make it legal in the United Kingdom, Canada or other Commonwealth countries.
On Wednesday, the Cameron government is expected to deliver its Autumn Statement in the British Parliament, which may give some indication of the Conservative government's legislative agenda in the coming months.
Awkward legal questions
If Canada and other Commonwealth countries do not pass similar legislation in their own jurisdictions, an awkward legal situation could result should the Duke and Duchess of Cambridge's first-born be a girl and a younger brother follows in the years to come.
In theory, some Commonwealth countries could recognize the first-born female as their queen, while others stick to the old rules and declare the younger brother their king.
In practice, the agreement by Commonwealth leaders last year makes this unlikely, but the legal formalities are nevertheless necessary.
The last time Canada had to deal with a change to the line of succession was in 1936, when King Edward VIII abdicated in order to marry a divorced woman, Wallis Simpson. At that time, first a cabinet order and then an act passed in Parliament signalled Canada's consent to the change.
However, Canada's Constitution Act, passed in 1982, may require more this time around: a legal debate may ensue as to whether changing the rules for the heir to Canada's throne constitutes a constitutional change, requiring the consent of the provinces as well.
Harper posted words of congratulations for William and Kate on Twitter Monday, saying his wife "Laureen and I congratulate the Duke and Duchess of Cambridge on their wonderful news."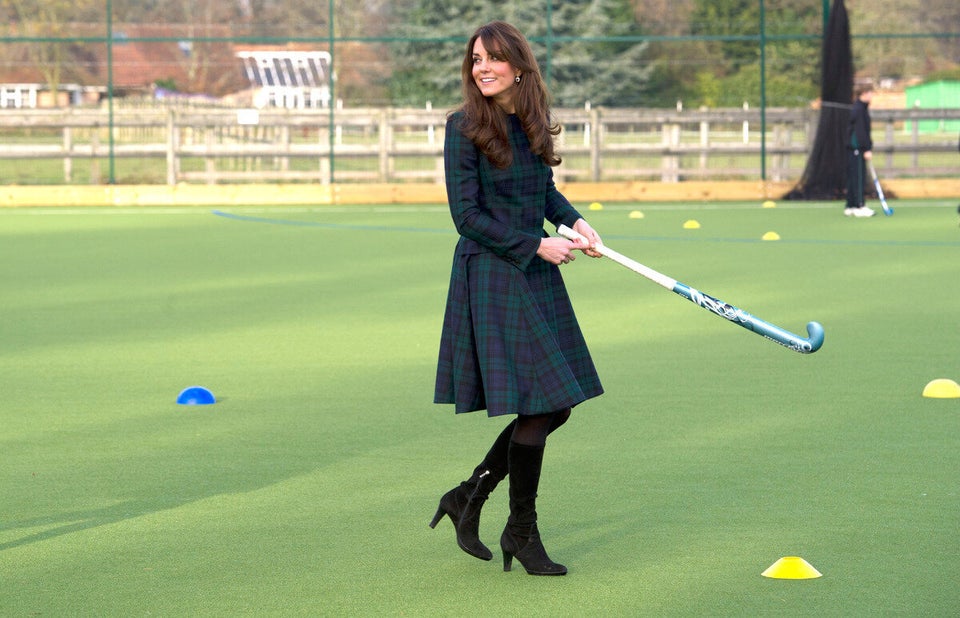 How Long Has Kate Middleton Been Pregnant?