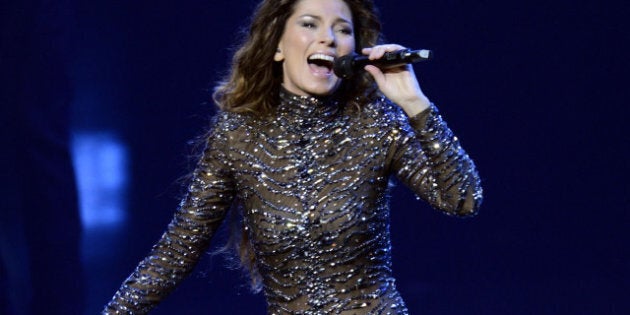 Shania Twain is back, y'all -- and in a sexy, sexy way.
The Canuck starlet showed off her tight and taut bod after an eight-year hiatus in a jewel-encrusted jumpsuit (paired with thigh-high black books) during a Sunday night "comeback" concert in Las Vegas.
Serenading the crowd with some of her classic tunes, the 47-year-old country star (who, it must be said, looks 30) cruised on stage on a motorcycle and thanked the crowd for their support over the years.
Take a look at the sexy songstress on stage last night.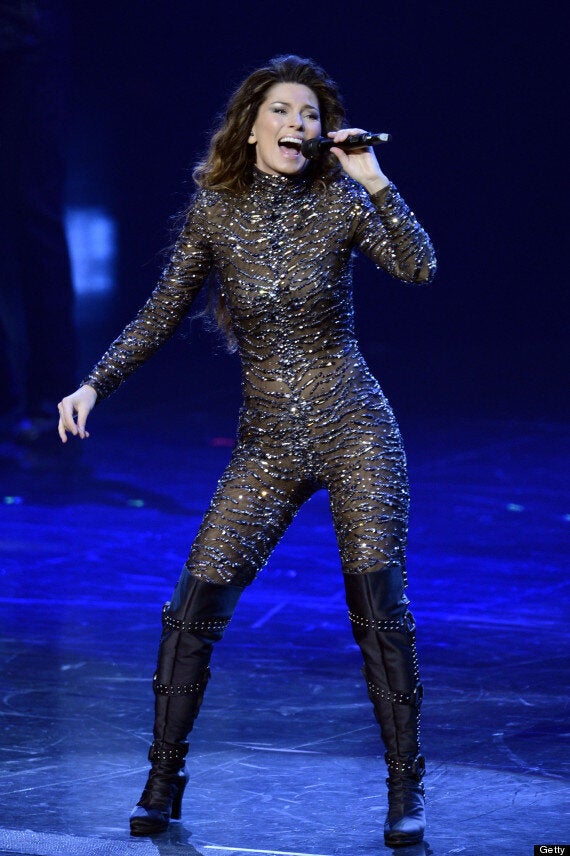 See more stars in jumpsuits (though we still think Shania may be the sexiest).