Getty
Shania Twain is back, y'all -- and in a sexy, sexy way.
The Canuck starlet showed off her tight and taut bod after an eight-year hiatus in a jewel-encrusted jumpsuit (paired with thigh-high black books) during a Sunday night "comeback" concert in Las Vegas.
Serenading the crowd with some of her classic tunes, the 47-year-old country star (who, it must be said, looks 30) cruised on stage on a motorcycle and thanked the crowd for their support over the years.
"Thank you. Thank you so much -- you guys are going to get me all emotional, and then my eyelashes are going to fall off," Shania reportedly told the audience at Las Vegas' Caesars Palace.
Sunday night's performance was the Windsor-born star's first show since taking time off to deal with personal issues -- she went through a messy divorce (from ex-husband Mutt Lange) and married her "best friend," Frédéric Thiébaud.
Take a look at the sexy songstress on stage last night.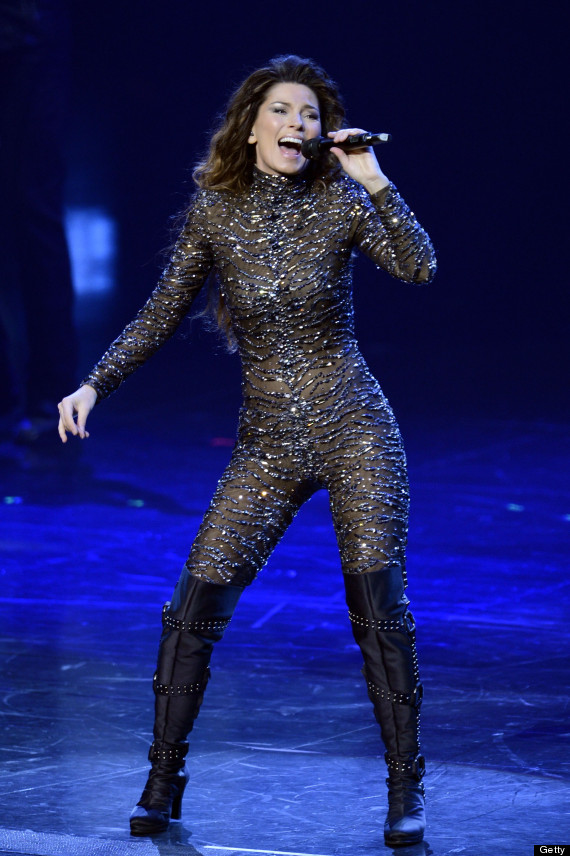 See more stars in jumpsuits (though we still think Shania may be the sexiest).