Vancouver is Canada's smartest city, says a New York-based online magazine which looked at criteria including economy, environment and mobility.
Co.Exist, a website by media brand Fast Company, cites Vancouver as one of the smartest cities in North America and tops among Canadian cities.
Vancouver ranks fourth among North American cities, three spots ahead of Toronto and behind Boston, San Francisco and Seattle.
The smartest city is decided by the "Smart Wheel" which sets out different indicators.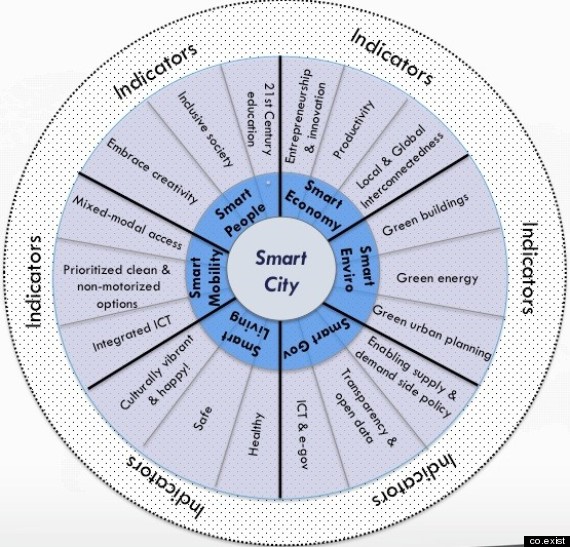 "Most cities can agree that there is real value in having a smart economy, smart environmental practices, smart governance, smart living, smart mobility, and smart people," writes Boyd Cohen in the article accompanying the rankings.
Cohen cited Vancouver's work on turning itself into the "greenest city in the world" and actions such as Greenest City 2020, which sets targets for lowering greenhouse gas emissions and drawing energy from renewable sources.
Cohen also praised the City of Vancouver's use of social media and digital technology to engage with residents.
Other factors contributing to a "smart city" include a commitment to what Cohen calls "multi-modal transit," which includes electric vehicles and supporting infrastructure to charge them.
The Province of British Columbia committed in September to fund over 450 new vehicle charging stations, with several to be set up in Metro Vancouver, CBC reported.
On Tuesday, Vancouver was named the premier Canadian city on Mercer's 2012 Quality of Life Worldwide City Rankings and finished fifth in the world behind Vienna, Zurich, Auckland and Munich.