Just because Kate Middleton has been cooped up in hospital with horrible morning sickness, doesn't mean she hasn't been busy.
On day three of her hospital stay, she's had a visit from Prince William, (reportedly) her parents and she's shared some one-on-one time with her siblings — Pippa and James Middleton.
It's reported the pair — Pippa wearing a beige trench coat and James sporting a beard — spent just over an hour with their sister. The visit happened amidst rumours Pippa and Prince Harry have been tapped to be the Royal heirs' godparents.
It also happened after two major hospital security breaches: early Wednesday morning, a nurse leaked sensitive information about Kate's health to two radio show hosts playing a prank, and Tuesday, a man impersonating Prince William tried to sneak into Kate's room.
Still, the palace is saying the Duchess is in good spirits. The Examiner.com is even reporting she may be sent home at the end of the week
Here's to hoping!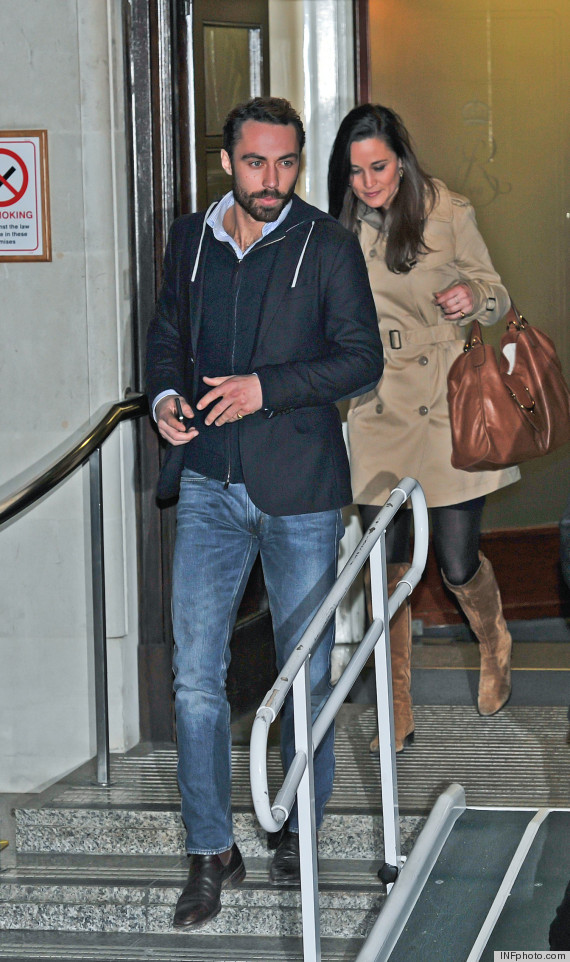 What can Kate expect from her pregnancy from here on out? Here's a step-by-step guide to being with baby.