Kate Middleton is headed home!
Three days after she was admitted to King Edward VII Hospital in London for hyperemesis gravidarum, the Duchess of Cambridge walked out of the hospital with Prince William by her side.
Wearing a navy blue trench coat and clutching a yellow bouquet of flowers, Kate smiled for the paparazzi while wrapping her arm around the Duke of Cambridge. For his part, Will looked relaxed and rather matchy-matchy to Kate -- he donned blue slacks, a royal blue sweater and a plaid dress shirt. (Blue, it should be noted, symbolizes strength and calm -- two things the pair looked Thursday morning).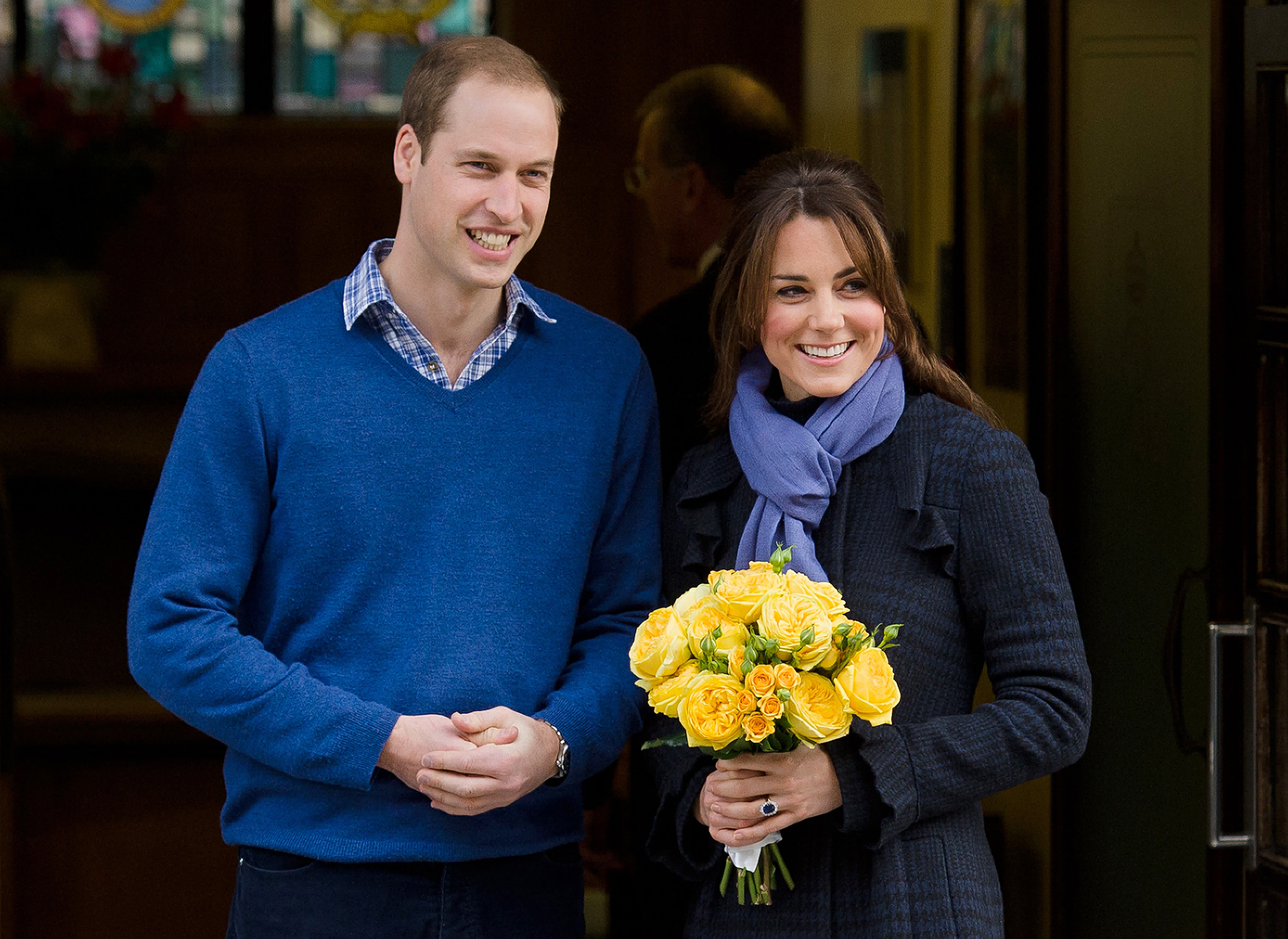 So how is Kate feeling? According to the Telegraph, as she got into a waiting car with William, she was asked that very question and replied, "I'm feeling much better, thank you."
While in hospital, Kate had visits from William, her siblings Pippa and James Middleton, as well as, reportedly, her parents. But that doesn't mean her stay was without controversy.
Early Wednesday morning, a nurse leaked sensitive information about Kate's health to two radio show hosts playing a prank, and Tuesday, a man impersonating Prince William tried to sneak into Kate's hospital room.
As for where Kate is headed now, the Daily Mail is reporting she and Prince William will be staying at Kensington Palace, where the Duchess will rest until she's feeling 100 per cent.
The Duchess of Cambridge Leaves Hospital