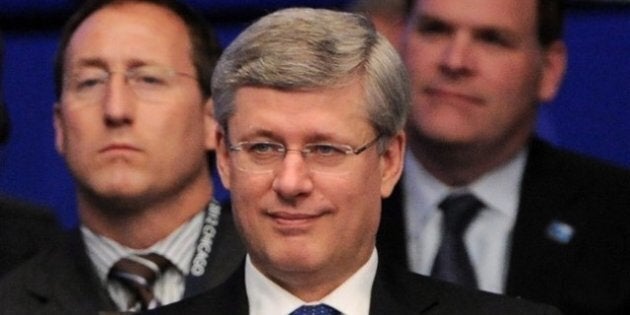 Stephen Harper has been Prime Minister for nearly seven years, but the majority of Canadians still believe he has a hidden agenda.
Citizens of Quebec and the Atlantic provinces were most likely to think the PM has a hidden agenda, at 81 per cent and 75 per cent respectively, followed by B.C. and Ontario at 66 per cent each. Western provinces were likely to think Harper is hiding something as well, with half of respondents in Alberta, Saskatchewan and Manitoba expressing their belief in the proposition.
Tory voters were least likely to believe Harper is keeping secrets, at 43 per cent. More than three quarters of voters for other parties answered that the PM's hidden agenda is real, with 97 per cent of Green Party voters behind the idea.
These responses should be taken with a grain of salt. While Harper's numbers on this issue are high, even more Canadians, 69 per cent, felt the same about the premier of their province.
This suggests there is a general distrust of politicians' plans, rather than a specific wariness regarding Harper.
This theory is supported by other answers in the poll. Only 24 per cent of respondents answered that it is very or moderately likely that abortion will be recriminalized under the Conservative government. For the repeal of same sex marriage the number was 29 per cent and for the reinstatement of the death penalty 19 per cent.
On the other hand, 66 per cent of respondents answered that the Tories may expand private health care services. Even more, 68 per cent, believed the government may reduce funding for the arts.
Do you think Harper has a hidden agenda? If so, what plans do the Tories have for the country they're not telling us about? Share your thoughts in the comments below.
See what Twitter users are saying about the poll below.