Has Paulina Gretzky been naughty or nice this holiday? Just check out this Instagram photo and decide for yourself.
The picture shows Gretzky all decked out in a Santa hat, a string of Christmas lights and, well, not much else.
"17 Days Til Christmas," she tweeted with the photo Saturday. Maybe this is Paulina's idea of an advent calendar?
Wayne Gretzky's daughter, known for her sometimes scandalous Instagram photos, is definitely getting into the holiday spirit. In late November, she took to Twitter to show off her Christmas tree -- and her curves -- in a stunning black dress.
We'll stick to warm cable knit sweaters for now, but if Paulina's got it, why not flaunt it?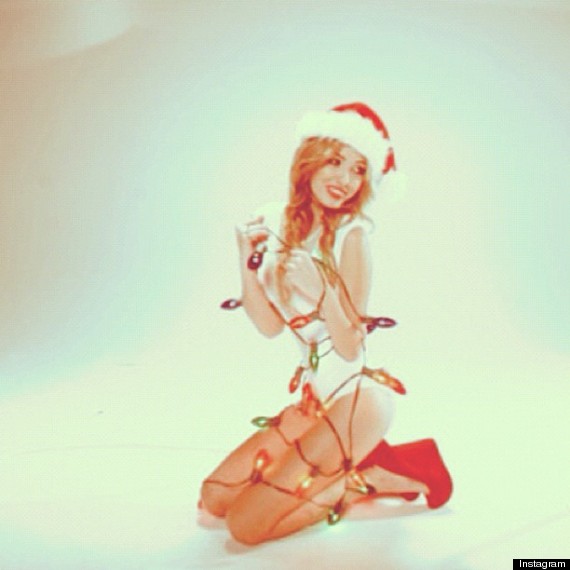 More Paulina pictures: