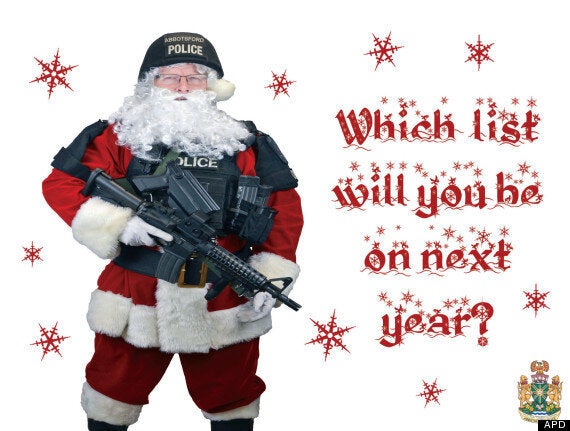 In the spirit of the holidays, Abbotsford police are sending Christmas cards to gangsters and drug dealers featuring the police chief dressed as Santa in tactical gear.
A message in the card says: "We believe it is never too late to make a better choice for your life. For the sake of your family & for your own sake, consider 2013 the year you choose a new & better life. Make your New Year's resolution now! We're here to help."
The cards are being sent to "prolific offenders, property offenders and persons known for drug and gang activity," said police in a news release Monday.
The B.C. force's Operation Resolution is designed to reflect the department's belief that "the holiday season is a time for reflection for many people in our community. A positive change can reap rewards and benefits far beyond the impact to a single individual."
If people dial the phone number included in the card, they will receive this recorded greeting:
"Hello. You have reached the Abbotsford Police Department's resolution line. If this is an emergency, hang up and dial 9-1-1. If you are calling because you want to make a change in your life, thank you. Your phone call is important to us and we would like to speak further with you. So please leave your name and a contact number and we will return your call. Again, thank you for making this life changing choice and taking the time to call us. We look forward to speaking with you."
Do you think this tactic will work? Leave your thoughts in the comments below.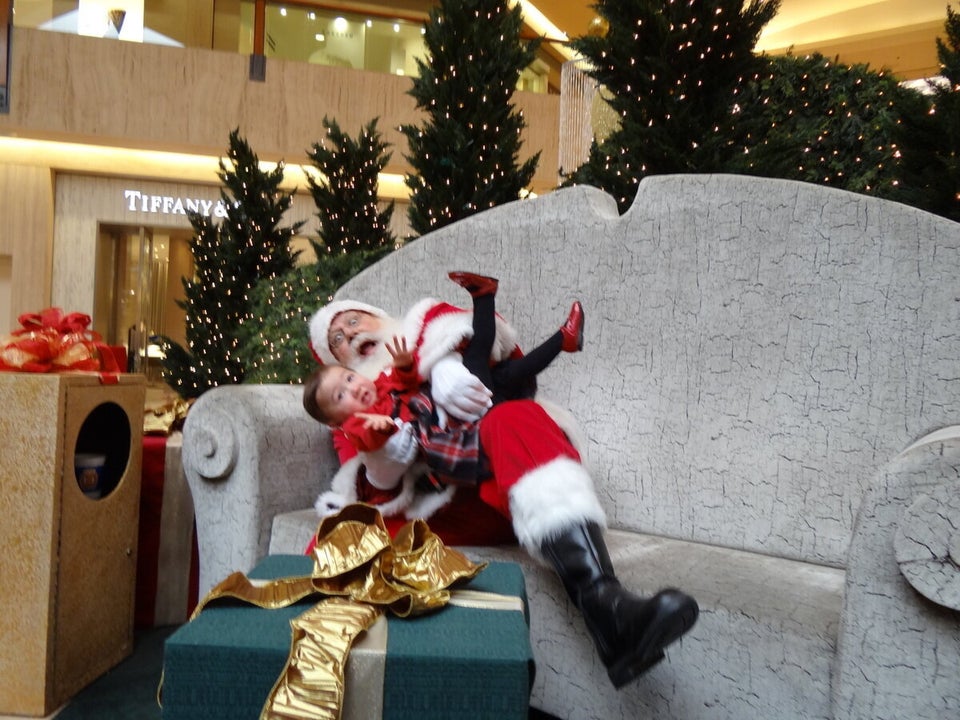 Kids And Babies On Santas Lap