The owners of a dog stranded on a snowy B.C. mountain for almost two weeks are thanking the public for donations that have covered the $9,000 bill for a helicopter search.
Ohly, a Bernese mountain dog, ran away during a snowshoe trek on Nov. 25 and ended up in a steep ravine known as "Suicide Gully." His owners and their friends tried to search for him for days but the terrain was dangerous.
Fearing that amateur searchers would get hurt in the avalanche-prone area, North Shore Rescue (NSR) stepped in to help. Spokesman Tim Jones told News 1130 that it became a public safety issue.
"We ... cannot thank everyone enough!" wrote the Goad family on their Facebook page set up to find Ohly. "This adventure that Ohly took us on has taught us that even in the big city community does exist. We can not thank the NSR enough for bringing our boy home, the volunteers that kept us going, and all the other supporters and donors."
Ryan Morasiewicz, one of the North Shore rescuers, shot video from his helmet cam of Ohly's rescue. It shows just how steep the snowy slopes were. (Ohly appears around the 10:30 mark.) It took a few attempts before searchers could position themselves safely above and below Ohly to corral him safely.
Photos posted by the Goads show Ohly lounging quite cozily back at home.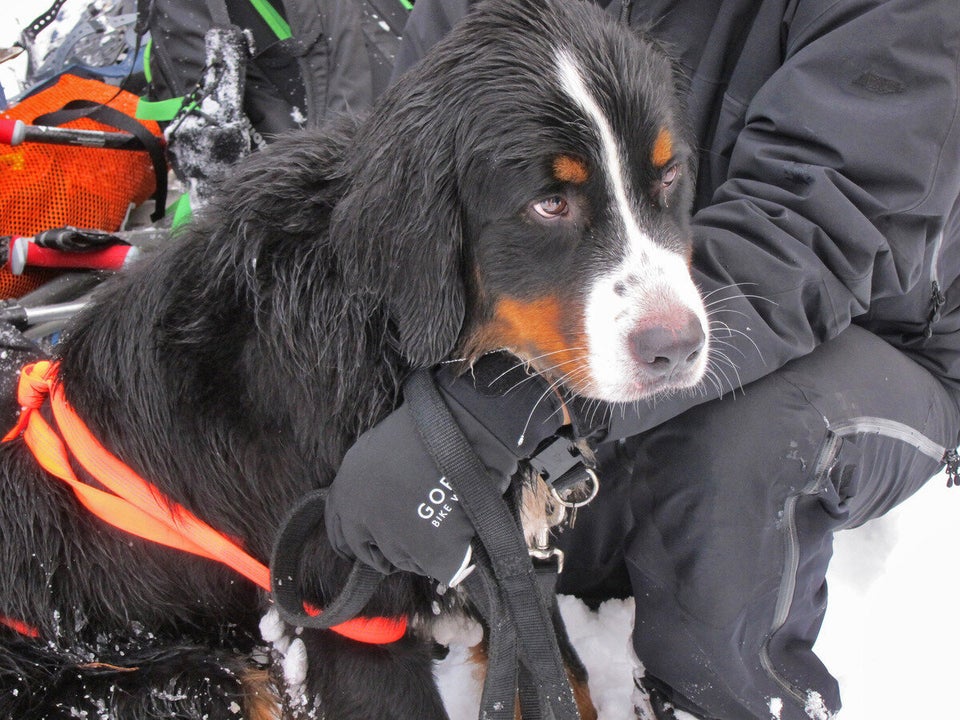 Search For Ohly, Dog Missing On Mount Seymour