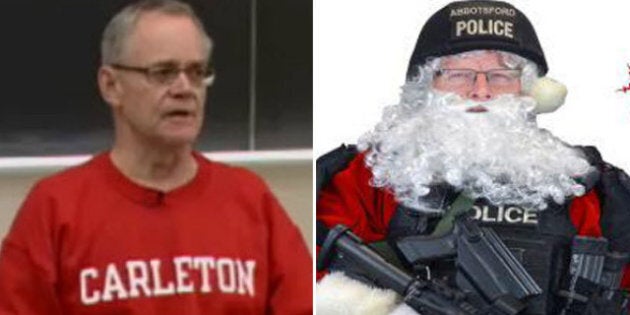 An Ottawa-based criminologist has some harsh words for the unorthodox Christmas card mail-out undertaken this year by the police department in Abbotsford, B.C.
The force is sending about 60 repeat offenders cards that sport a photograph of a gun-toting Santa and a reminder to them to clean up their acts.
But Carleton University professor Darryl Davies says the initiative borders on harassment and police time would be better spent enforcing the law.
"I found it absolutely mind-boggling, to be blunt," said Davies. "I think the police in Abbotsford have too much time on their hands."
Davies said the mail-out "shows a complete ignorance of what the justice system is all about in this country."
Const. Ian MacDonald, the department's spokesman, defended the idea.
"We wanted to have a little bit of fun, we wanted to be a little bit provocative and basically try to get people to open the card, to pay attention to the card," MacDonald said.
Davies said the best ways to deal with recidivism are through mental health treatment and justice resources.
He said he doubts any truly hardened con will undergo a Christmas conversion as a result of a greeting card.
Is this Christmas card "mind-boggling"?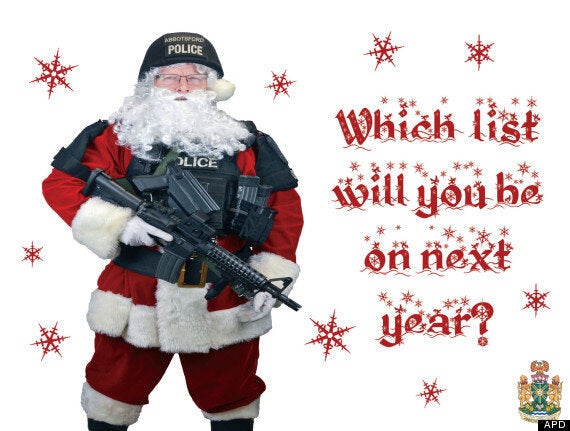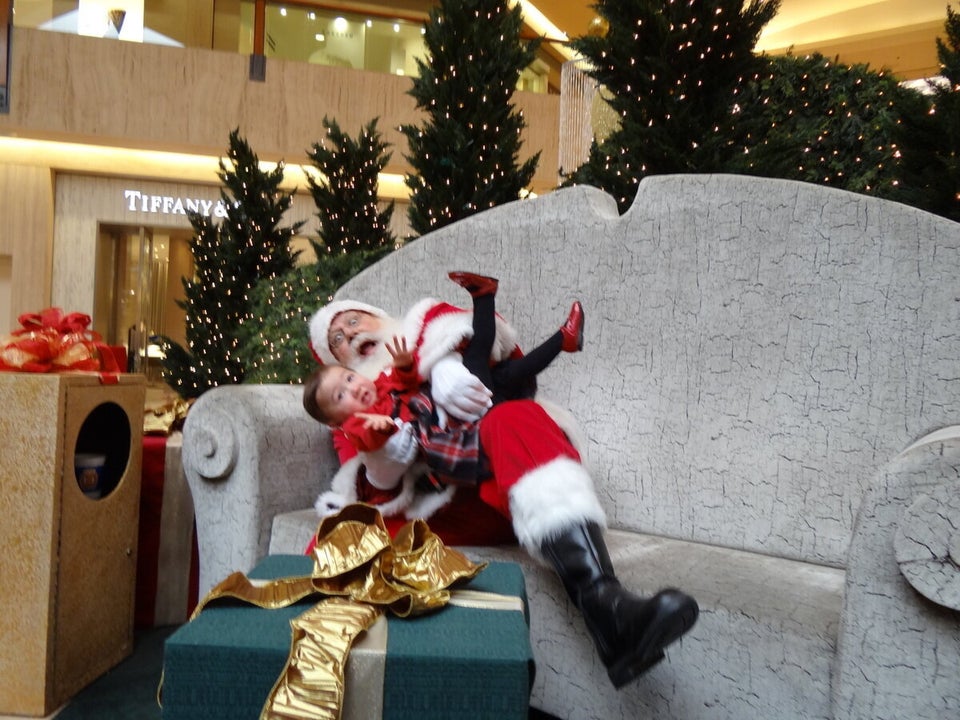 Kids And Babies On Santas Lap