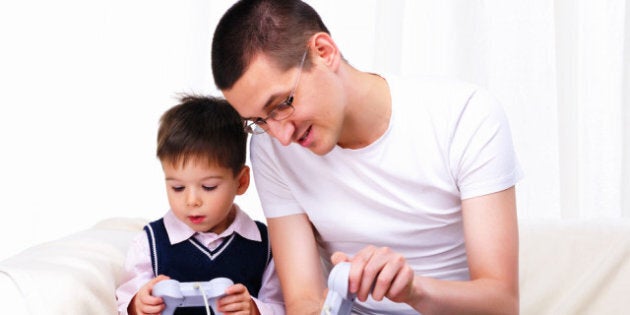 Aging gamers, including myself, like to boast that the average gamer age is 30 and climbing. But that doesn't mean games can't still be child's play. After all, childhood is where we all developed our taste for gaming and Christmas was always a good bet to get some. So here are some great gift options for your offspring, ranging from toddlers to preteens.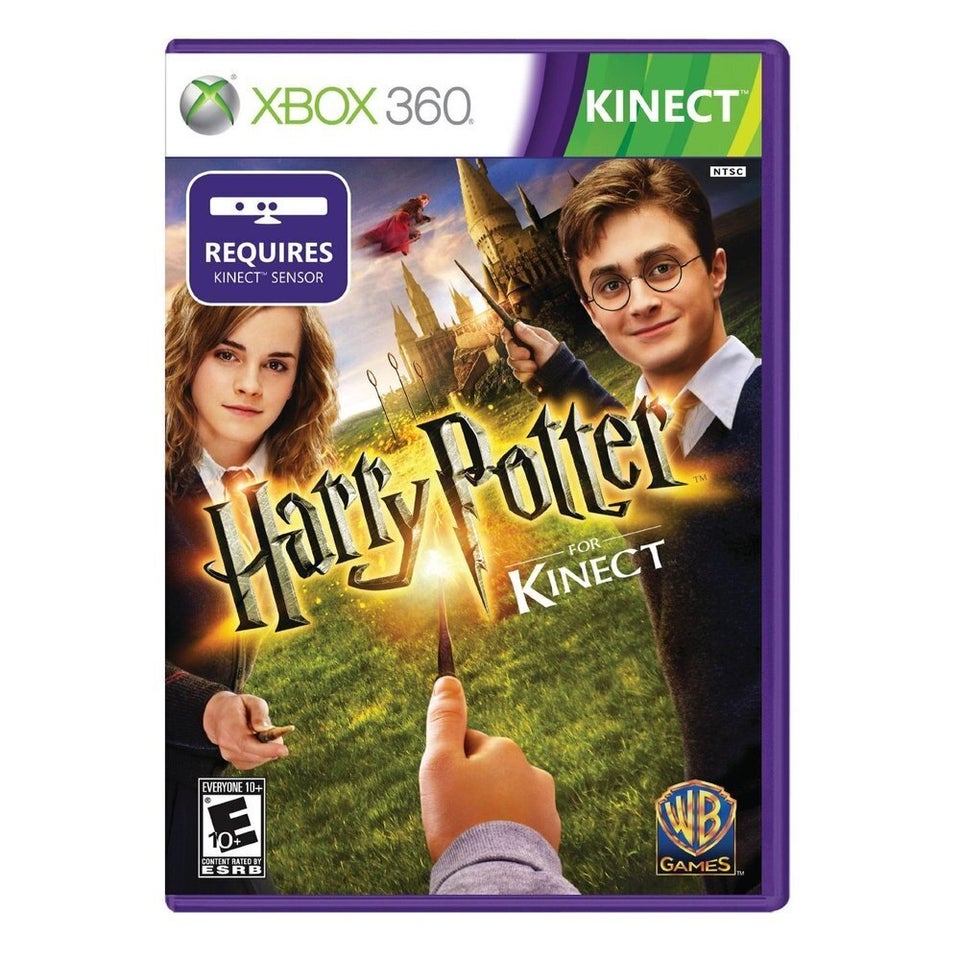 Great Video Games For Kids
Wonderbook: Book of Spells (Sony); Harry Potter for Kinect (Warner Bros. Interactive)
Harry Potter may be done with new books and movies, but that doesn't mean the Potterverse has loosened its grip on your young. But there are worse things — unless you're one of those folks who thinks J.K. Rowling is Satan incarnate, in which case you probably aren't buying your kids video games for Christmas, or reading The Huffington Post, for that matter. Both Xbox and Playstation's Wii-inspired motion-sensing's peripherals get a new Potter title in time for the holidays.
The controller-free Kinect game requires you bring your own wand and is essentially a motion-sensing mash-up of the seven films, with you alternating herbology, potions and darks arts classes with movie scenes like Hermione having to escape that troll in the little girl's room. There's not too much there for older kids, but they get to relive famous film scenes, plus cast spells and mix potions.
Wonderbook is an actual book covered in weird insignia that works in concert with Sony's Playstation Move controller and Eye camera to craft a considerably more innovative experience. The first title in the new franchise is Book of Spells, written by Rowling herself and connected to her Pottermore site, which uses augmented-reality technology to put the player inside the game while adding new computer-generated images. Your TV basically reflects your living room, but augments it — turning your Move controller into a wooden wand and the physical book into an ancient tome that comes to life onscreen. Sometimes it even turns your room into Prof Sprout's herbology greenhouse. It's considerably cooler than we expected, to be honest, and more games will follow using the same book you buy here.
Kirby's Dream Collection: Special Edition (HAL Labs / Nintendo)
Like one hundred million others, you own a Wii and just want a new game for your current console. But for the most part, developers have long since moved on to creating games for the Wii U, making a seemingly simple request somewhat hard to fulfil. Ironically, the most fun new Wii game this year is actually a compilation of old ones. Kirby, a pink puffball with a healthy appetite, is Nintendo's cult-favourite mascot. He lacks the mainstream appeal of Mario or Link, but over the years he's received just as much attention as far as level design for his platformers. While Kirby's Epic Yarn from a couple years back remains a perfect present for a young gamer, this collection lets them see the kind of games that you used to play when you were wee, with six 90s-era titles from across Super Nintendo, Gameboy and Nintendo 64 platforms.
Lego Batman 2: DC Super Heroes; Lego: Lord of the Rings (Traveler's Tales / Warner Bros. Interactive)
When LEGO first started doing their Star Wars games, it was a logical extension of the awesomely geeky Legomation scene online that had been using Star Wars-themed Lego sets to make stop-motion movies for years. Once it extended into Indiana Jones, Harry Potter and even Rock Band, though, it started to seem like a cash-grab. But Traveler's Tales regained their early magic with their pair of 2012 releases.
Lego Batman 2 utterly outshines the original, which was the first Lego license with an original story. This one does, too, but also brings in the entire cast of DC characters, turning it into a veritable Justice League sandbox game. Perfect for your superhero-obsessed kid.
If they're old enough to have gotten into the Lord of the Rings movies, or you're looking for a family-friendly way of introducing them to Middle Earth, then you might consider the Lego: LOTR game, which is easily the most epic Lego game to date. And while that seems like damning with faint praise, it does come off legitimately epic, despite everything being made of Lego pieces and all the characters therefore barely animated minifigs. The game hits the same plot points and set pieces as the trilogy, with a slightly toned-down take on the franchise's usual slapstick satire, and serves as a nice accompaniment to the new Hobbit movie.
Disney Epic Mickey 2: The Power of Two (Junction Point / Disney Interactive)
Modern-day Disney may be ruled by cheerful pink princesses, but back in the Walt days things were a bit darker. That's the basic thrust of the Epic Mickey games, which try to give the rodent mascot a bit of his bite back. In the first game, Mickey was thrust into Wasteland, a bizarro Magic Kingdom ruled by Oswald the Rabbit, an original Walt character who got pushed aside once he conceived of Mickey. This time out, the former enemies are now teaming up to try and save Wasteland, giving the game a drop-in-drop-out co-op gameplay. If you have two players, that's fine, but solo gamers will have to deal with the fact that the computer-player will require considerable handholding. Despite the combined pedigree of game design legend Warren Spector and Disney itself, the game can be a bit of a structural mess, but platforming miscues or dumb AI won't matter a whit to young Disney fanatics who will get to play as a paintbrush-armed Mickey and revel in all the game's House of Mouse minutia.
Anyone with a small child is uncomfortably familiar with that fugue state they fall into once the TV is turned on. So consider this an enhanced take on television that will keep your kids zombie-free. Season one (with a second season due in January) offers up eight recent Sesame Street episodes with a bunch of Kinect-powered interactive minigames, including zapping your child into the familiar hand-drawn environs of Elmo's World or allowing them to toss coconuts to Grover. My own three-year-old was standing up, talking back (and, more importantly, being responded to) and actively participating in a way that would never happen with a TV show. Plus, you get a year's worth of access via Xbox to Sesame Street's decades-deep archives, nicely broken down into bite-sized segments and intuitively organized. It's not really a "game," per se, so if you're looking for something more traditional, consider last year's Sesame Street Kinect game, Once Upon a Monster. Oh, and if you like the two-way TV idea, but have older kids, there's also Kinect Nat Geo TV which functions the same but with episodes from the popular nature series Nat Geo WILD.