The chairman of Loblaws says he's "deeply disturbed" by allegations made by an Ontario small business owner who says the food retail giant ruined her business after reneging on an agreement.
Galen Weston, Jr., executive chairman of Loblaw Companies, said he has requested a personal meeting with Amanda House, who accused Loblaws in a video posted to YouTube Monday of driving her and her fiance to financial ruin after failing to live up to an agreement to carry their YoPro line of frozen yogurt treats. House's video has been viewed more than 15,000 times as of Wednesday evening.
House said in the video Loblaws opted to make its own house brand version of the product instead.
She said Loblaws agreed to carry their probiotic yogurt products in Loblaws-owned supermarket chains across the country in 2007, but never carried through on the commitment. House said YoPro was able to get financing thanks to the Loblaws deal, and when the deal fell through, so did the company's balance sheet.
She says Loblaws and YoPro came to another agreement in 2009, and Loblaws failed to follow through on that one as well.
"We've been getting the runaround from the company for nearly five years," she said. "We've lost everything, and family members have lost their savings and may not be able to retire all because mistakes were not corrected."
Loblaws disputes at least part of House's story, telling The Huffington Post Canada in an email that "we did carry the product in hundreds of our stores for more than a year and unfortunately it did not perform well. "
All the same, Weston says he wants to resolve the conflict as quickly as possible.
"I reviewed Ms. House's YouTube post yesterday evening," Weston said in a statement emailed to HuffPost. "The events she describes are deeply disturbing and do not in any way meet the high ethical standards aspired to by Loblaw Companies and outlined in its code of conduct. Putting the legal protocols of this situation on hold, I have requested a personal meeting with Amanda to better understand the situation and we will do our best to resolve it right away."
House teared up toward the end of the video as she described Delaney's health problems, which she attributes to their legal problems with Loblaw. The couple have launched a Facebook page asking Loblaws to "do the right thing."
Loblaw Companies is Canada's largest food retailer, with revenue of nearly $31 billion. It operates under numerous regional and national labels, including Real Canadian Superstore, No Frills, Zehrs, Valu-Mart and Extra Foods.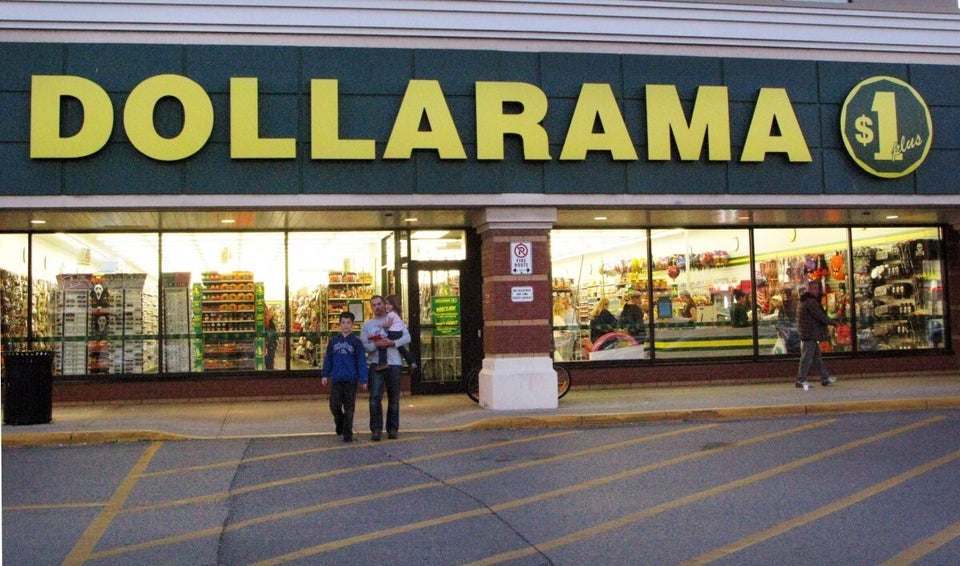 Canada's 10 Most Valuable Retail Brands