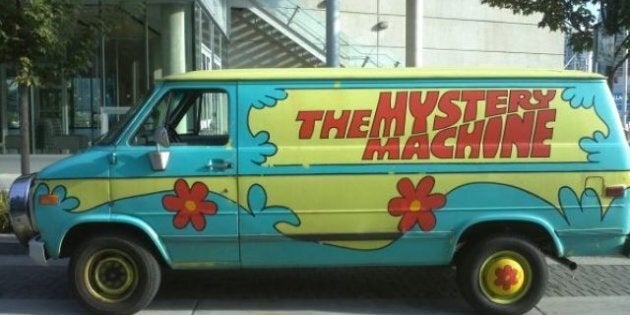 Hey gang! The psychedelic painted Mystery Machine used by Scooby Doo and friends can be yours for a mere $2,000 from a Vancouver seller.
The 1994 Chevy G10 was used in "Scooby Doo! The Mystery Begins," a 2009 TV movie filmed in Vancouver. According to the postings, it was a Telus panel van before starring in the film.
Owner Andy Rankin told Metro Vancouver that his brother originally got the van from his neighbour who works in props. The brother drove the van for three years and then left the country, so Rankin used it for another year.
The van has some dents in the body, which were "put in by the film crew to make it look more authentic," says the eBay posting. The exterior paint job is also not complete on the passenger's side.
The van, which has clocked under 100,000 km, has a "crisp and clear sounding AM radio" (cassette option not included) and brand new starter motor, muffler, exhaust pipe, rear brake lines and front brake pads.
Meddling kids not included.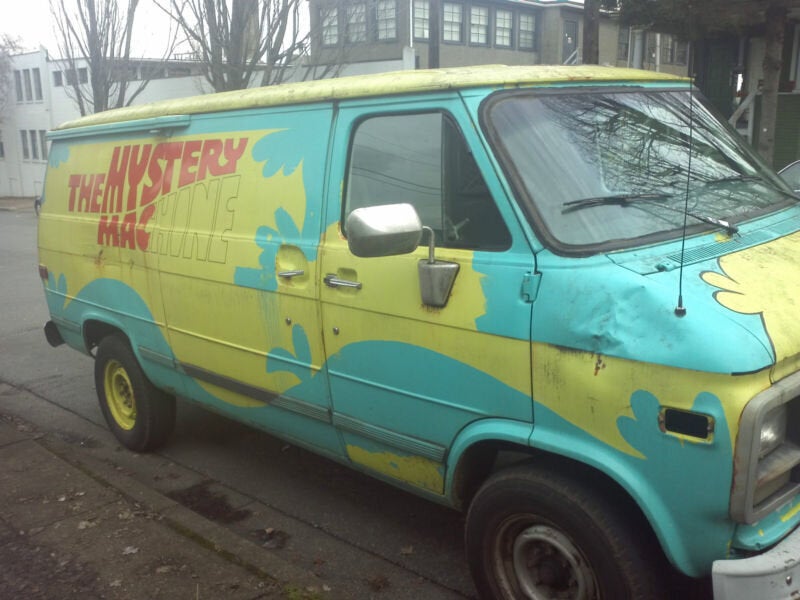 Mystery Machine, Scooby Doo Van, For Sale