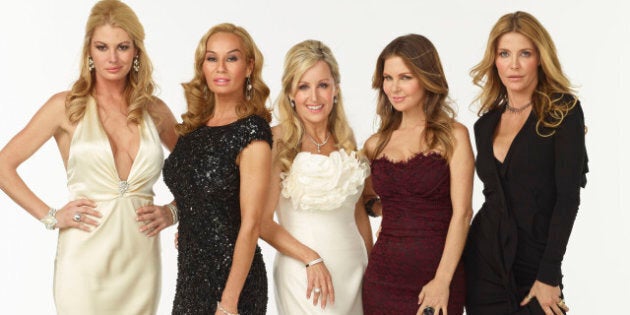 Now the ladies are back for some season 2 antics, but the original group of five has been whittled down to three, with three new faces joining the pack, for a grand total of six women.
Gone are car-loving aficionado Reiko and zany, out-there Christina; yep, for the second season of "RHOV" we're left with Mary, Ronnie and Jody (and you can bet her scheming daughter, Mia, will be making several appearances throughout).
The three new wives promise to shake up the highly-entertaining and often tumultuous dynamic between these three original ladies, and there will be new drama, new scandals and new alliances along the way. The identities of the three new wives will be unveiled in 2013.
Premiering February 5, 2013 at 10 p.m. EST/PST, "RHOV" is the highest-rated series in reality channel Slice's history.