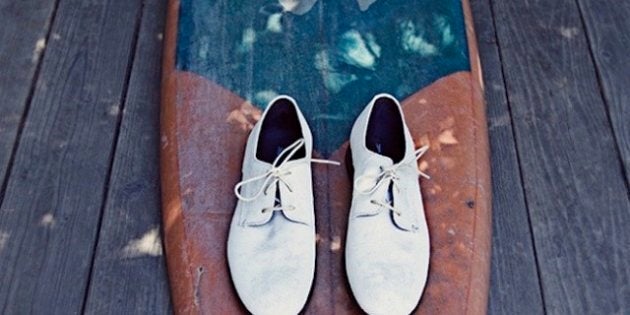 This fun California wedding seamlessly combines two West Coast staples: Hollywood and hanging ten! From glittery theater ticket usher cards to the venue's surfboard benches, Ryan and Jason managed to incorporate their respective passions -- movies and surfing -- into their big day. The couple said "I do" on the lush grounds of The Holly Farm in Carmel Valley, and we're stoked that Melissa Fuller Photography was there to capture their stylish day. Succulents, brightly-colored flowers and smitten newlyweds make this a vibrant, feel-good wedding. Scroll down to see all of the adorable details and to read more from the bride.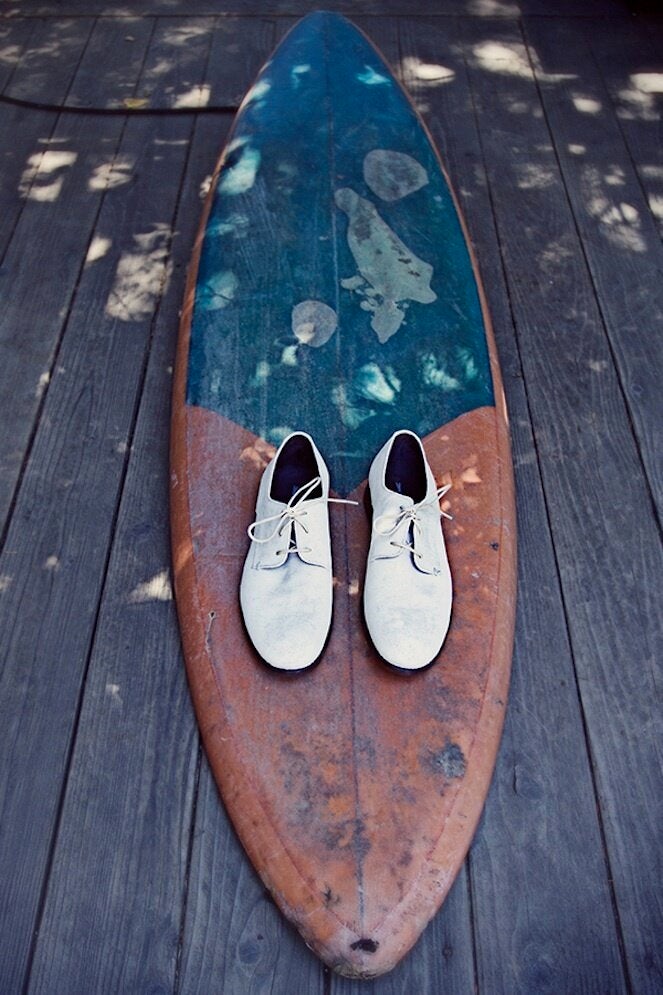 Real Wedding: Vibrant West Coast Nuptials
From the Bride... "Jason and I were married at The Holly Farm in Carmel Valley, CA. When we first arrived for a site visit, we were transported to a lush garden thick with gorgeous banana palms, drooping oaks and brightly colored flowers. We immediately knew this was the venue for our special day. It was such a representation of who we each are as individuals, while still reminding us a little about where we came from. Antique musical instruments hung from the walls on the dance floor, echoing our 'jam nights' at home and benches made from old surf boards casually leaned against the cabanas on the property, a perfect touch for my surfer groom. The venue just had that charm of something special, unique, and beautiful. Jason grew up in the Bay Area and is a founder of an Internet start-up company, he is a true entrepreneur at heart. I grew up in a small town in Georgia on a farm, but have now relocated to the Bay Area to work in the film industry. I'd say it was a day for southern charm to meet the vibrant West! The Holly Farm is an amazing venue that sits upon 6.5 acres of lush gardens of vines, trees, and orchids. We stayed on the property for three nights with our bridal party. We played volleyball during the day, had a small family/bridal party dinner the day before the rehearsal where my father grilled up enough food for about 26 people. The speeches and love were endless. The place was magical, like something you could only see in a movie, but in fact it was our movie in the making. The Moses Family, who own the Holly Farm were so welcoming and added so much to our day. Mr. Moses made everyone feel comfortable and he always had everyone laughing. My dad and him seemed like old friends by the time we left. Erin, was the day of coordinator and made sure every detail I had planned didn't go unchecked or noticed."