Prime Minister Stephen Harper was Canada's "most searched" federal politician in 2012, according to Google Canada's annual year-end analysis of online search engine requests. But he had a little help from his friends.
Google's top ranking for the holder of Canada's highest elected office was helped along by the prime minister's encounters with other search engine heavyweights: U.S. President Barack Obama, who met with Harper in mid-May at the NATO and G8 summits in Chicago, and Justin Bieber, who received a Diamond Jubilee Medal from Harper in late November.
Justin Trudeau ranked second among federal politicians on the list, doubling his search volume from 2011. The Liberal leadership candidate saw two major spikes in search volume during the year: the first around his charity boxing match with Conservative Senator Patrick Brazeau in late March, and the second around the launch of his leadership bid earlier this fall.
Harper and Trudeau are "in a category by themselves," says Leslie Church, a spokeswoman for Google Canada.
Harper's search traffic is outpacing Trudeau's in absolute volume by about 50 per cent, she says, but in 2011 Harper was "out-searching" Trudeau by nearly 5 to 1, so this gap narrowed in 2012.
STORY CONTINUES BELOW SLIDESHOW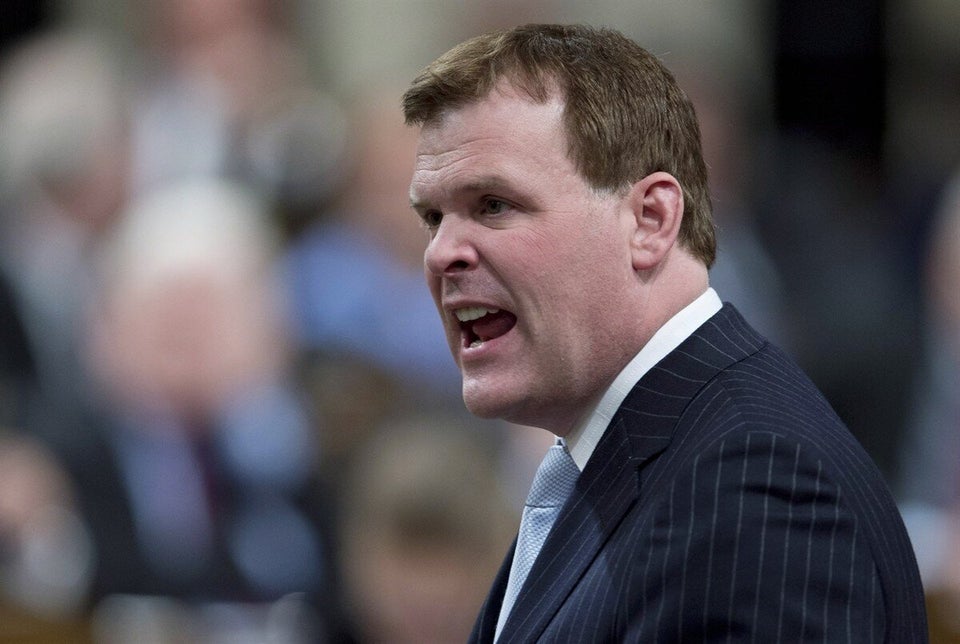 Most Searched Canadian Politicians 2012
The third-place showing of Public Safety Minister Vic Toews is largely attributable to a few intense weeks in mid-February, following the Harper government's introduction of C-30, its controversial online surveillance bill. Attacks on Toews by the anonymous @Vikileaks Twitter account, since revealed as the work of a Liberal staffer, as well as the hashtag #TellVicEverything combined to raise Toews's profile in social media, as heated debate began on the legislation.
The only New Democrat on the list is new leader Tom Mulcair, in fourth spot. His search volume peaked around his selection as leader in late March, as well as his controversial statement in May that the resource sector could be responsible for "Dutch disease" in Canada and his well-publicized visit to Alberta's Calgary Stampede in July.
Rounding out the top five is Defence Minister Peter MacKay, whose volume surged not with any particular political move but with news from his personal life: first his surprise marriage to Nazanin Afshin-Jam in January and then the couple's pregnancy announcement later in the year.
Fellow cabinet ministers Jason Kenney and John Baird also had search traffic rating them a Top 10 showing. But Finance Minister Jim Flaherty, an otherwise high-profile and seasoned performer for the Harper government, did not rate as high as his colleagues when it comes to online search engine traffic, despite 2012's heated budget debates and dire economic headlines.
Interim Liberal Leader Bob Rae, who ranked sixth, saw his early-year traffic drop off following his June announcement that he would not run for the permanent leadership of his party.
Trudeau's fellow leadership candidate Marc Garneau also cracked the Top 10, ranking eighth among Canadian politicians. However, Trudeau's searches outpaced Garneau's by about about 6 to 1, Google's analysis says. Other leadership rivals, such as Martha Hall Findlay and Joyce Murray, trail even further behind Trudeau.
Green Party Leader Elizabeth May, her party's only elected MP, is the only female politician on this list. Her search traffic was highest during her spirited battle against the government's first omnibus budget legislation last June.
Apart from the federal politicians, Google also noted the traffic of some high-profile names from provincial and municipal politics across Canada.
British Columbia Premier Christy Clark saw her search engine traffic spike after British business and media mogul Richard Branson invited her to try naked kitesurfing.
But Quebec Premier Pauline Marois's traffic outpaced Clark's by a ratio of 5 to 2, buoyed by the debate around Quebec's fall election and the Parti Québécois minority government victory over longtime Liberal Premier Jean Charest.
While Harper's overall volume topped the list for the year, late in 2012 Toronto Mayor Rob Ford was giving him a good run as his political troubles dominated not just local but national news headlines.
Ranking reflects 2012's top news stories
2012 is the first time Google's Year-End Zeitgeist ("spirit of the times") analysis has included a Top 10 list of Canadian politicians. It's a new way of looking at how Canadians are engaging with politics, Church says.
Google handles some 4.8 billion search queries a month. This ranking is based on data from Canadian IP addresses searching on both google.com and google.ca, up to Dec. 6, 2012.
"It points to moments that have cut through the noise and clutter," Church explains, suggesting the list is best seen as a way of identifying news stories that caught people's attention and sparked a national conversation.
For other politicians aspiring to make the list in the future, Church, a former Liberal communications adviser, notes that it's a "pretty savvy strategy" to associate with people like Bieber.
Politicians linked with high-interest figures such as Kate Middleton, for example, can see their search volumes spike.
But it's not always a positive thing to turn up on a list of most-searched individuals.
"It can be a blessing or a curse," Church says. "It's a sign of great communications but it's also symptomatic of gaffes and mishaps that politicians don't want attention for."