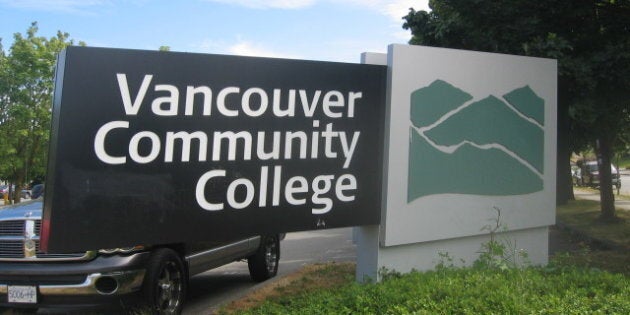 Security guards were turning students away at Vancouver Community College, after hundreds showed up to enrol in tuition-free ESL courses on Wednesday.
Earlier this year, the provincial government announced it would pay for the courses, prompting some to camp out overnight in order to land a spot in a class.
As the crowd swelled to the hundreds, students were turned away — some of whom were upset they paid $90 to have their English assessed only to find out their chances of successfully enrolling were slim.
But ESL department head Karen-Jane Hills said it was hard to predict which classes would fill up. Some programs are overwhelmed while others still have plenty of space, she said.
"It could be that somebody early in the line has to go on the wait list. But somebody at the end of line, we do have space for them," Hills told CBC News.
Vancouver Community College is now considering changing its first-come first-served policy to avoid the crowds on registration day.