 They're the kind of stories that don't happen often, but when they do, they make headlines. They're the horror stories from travellers who leave for vacation with a suitcase, passport and phone but return with something extra — a massive cellphone bill.
While the chances of running into a similar incident might deter travellers from bringing their phones altogether, the reality is that phones do much more than make calls and send text messages. With the rise in smartphone ownership, travellers now use their phones to look up information, navigate roads using a built-in GPS or send and receive emails from home. In fact, phones are probably one of the more essential items being placed in carry-ons today.
So for travellers set on packing their phones with their next trip, here are a few things worth noting:
Your Phone Works Here, But Not Everywhere Else
There's a good chance you'll see the letters LTE or HPSA+ plastered somewhere in a store or on a carrier's flyer. What these letters refer to is the technology powering a company's network. However, LTE and HPSA aren't available everywhere, and while a phone may work fine in Canada, it's not guaranteed to work overseas. With that in mind, it's a good idea to check with a carrier to see if a phone is compatible with the network native to where you're going before leaving the country. If the phone works, then you should make sure international roaming is active on your account. All of Canada's cellphone carriers require this as a means to see if your phone will be able to function when travelling.
Determine What's Right For You
The right plan starts with what best suits your needs. If you foresee yourself using data to send emails, stream movies or making frequent calls from your phone, then an add-on to your regular cellular plan may be a more cost-effective solution instead of a pay-per-use option. However, it's up to the user to select the add-on; otherwise it will be set to pay-per use by default. Keep in mind though, it'll costs at least $1.45/ minute for calls, 60 cents for a text and around $3 per megabyte of data, depending on your carrier and the negotiations they've had with their international counterparts to set roaming charges.
5 Cellphone Companies Canadians Like The Least. Story Continues Below.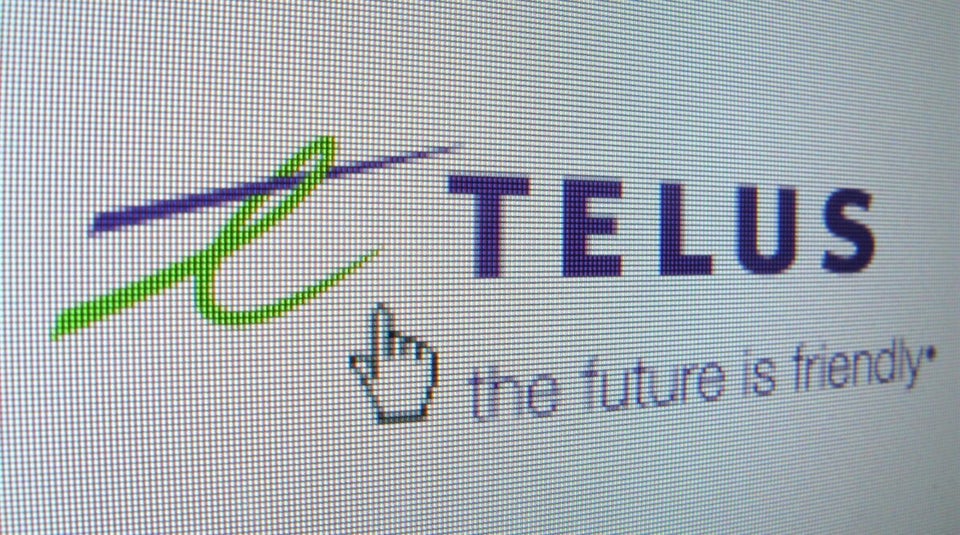 The 5 Cellphone Companies Canadians Like The Least
Turn Off Your Mobile Data
One of the common pitfalls travellers find themselves in is bringing their phone, but forgetting to turn off their mobile data. This becomes a problem with phones that regularly use data to sync with email and social media accounts. Those unexpected data charges can quickly add up a hefty bill, as in the case of Fero, who had to pay about $25 per megabyte of data at the time of her trip to Egypt, notes to the Vancouver Sun.
UPDATE: Huffpost Travel Canada spoke with Shawn Hall from Telus Mobility and he said that Fero's bill was later dropped entirely.
For travellers intent on heavy usage with their phone, looking into an unlocked phone may be a good idea. Unlocked phones are essentially phones that are not tied to one service provider and can accept a SIM card from any compatible cellphone carrier. What this means is that a traveller with an unlocked phone can pop out a Canadian SIM card, leave it at home and buy a new one that's local to the visiting country. Travellers using a local SIM card will be charged a local rate, as opposed to paying the surcharges from a Canadian carrier. The only caveat with this is that travellers will have to change their cell number to a local number, which may be a pain when getting in contact with others.
It's worth nothing that many Canadian cellular carriers will notify users when they've entered another country in which roaming charges will occur unless they've signed up for an add-on. Despite this, a survey from the Public Interest Advocacy Centre, suggests that Canadians want cellphone companies to do more.
The survey found that nine in 10 consumers report receiving a cellphone bill far greater than expected from international data roaming because of emailing, texting, using maps or other applications or surfing the Internet on their devices. The study also suggests that 90 per cent of Canadians would prefer that companies cap data usage at $50 to avoid massive bills, according to a spokesperson for the group.
"Consumers understand dollar limits in terms of how much it's going to look like on my bill when I get back from vacation or travel," said Janet Lo, legal counsel for the consumer advocacy group, adding that "we're really trying to prevent this scenario where a consumer comes home and gets their bill and it's much higher than they had expected," said Lo from Ottawa.
With files from the Canadian Press