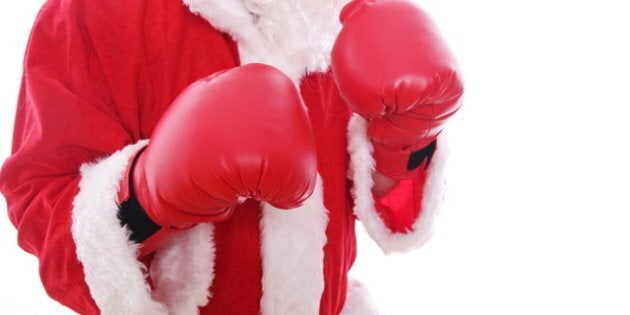 Think about every little bite you've taken at the your holiday parties so far this season. Then think about how much time you've put into exercising since all those bashes began. Doesn't quite even out? That's no surprise — a workout regimen is one of the first things to fall off the radar during December for all but the very disciplined.
But there's no need to beat yourself up — and there's no need to wait for resolution time to make up for the damage done. Nathan Mellalieu, owner and head trainer at Vancouver's Studeo 55 fitness club, has some suggestions as to game plans for getting back on track.
Check out his 10 tips to keep the weight off — and potentially even get fitter — during the holiday season, along with some nutrition tips from Angel Fong, Studeo55's resident dietitian::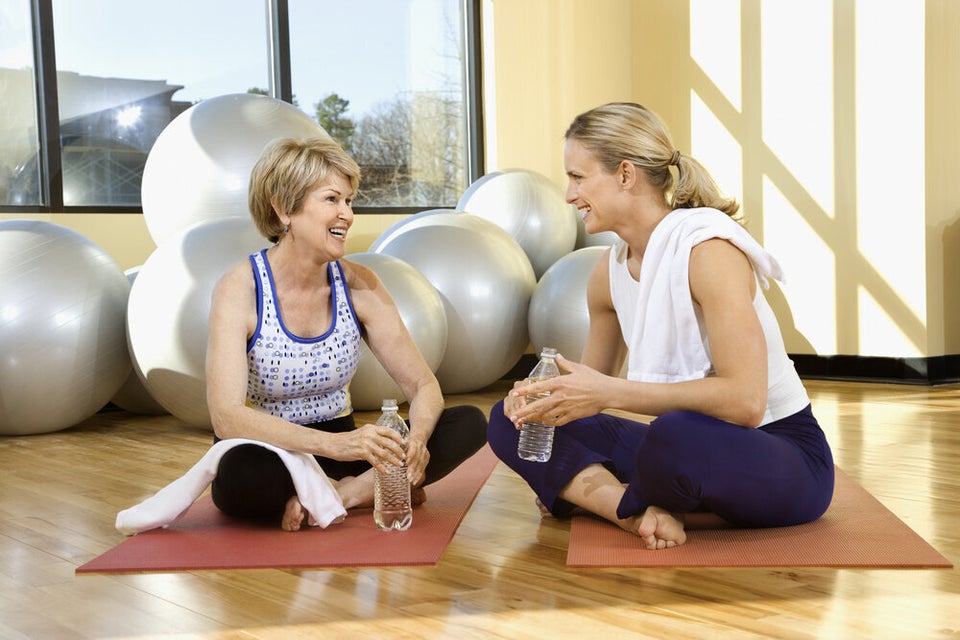 1. During holidays, plan group-based workouts strategically around problem times, like the mornings before and after a holiday party or a family gathering, says Nathan Mellalieu, owner and head trainer at Studeo55. Having friends or colleagues rely on you will keep you honest. Alternately, make an appointment with your personal trainer at a time when your resolve might be weaker.
2. Schedule your eating earlier in the evening so you have time for activity afterward, such as a walk between dinner and dessert or a family football game to help metabolize the food you ate.
3. Research shows that on average, people gain three to five pounds a year, says Mellalieu. Typically this happens between Thanksgiving and New Years. Being mindful of that, set a goal to break even. On January 1, you will weigh the same as you did on October 1.
4. Brave the cold and enjoy festive outdoor activities. Head out to a public rink for some ice skating with your family and friends, find a sleigh ride nearby, or hit the slopes for some downhill skiing.
5. Try the Plate on Plate Method, suggests Angel Fong, Studeo55's resident dietitian. Place a smaller bread and butter plate on a larger dinner plate, then place your protein and starch on the smaller plate and your veggies on the larger plate. Do the same thing for desserts — place higher calorie desserts on the smaller plate and lower calorie desserts (like fresh fruit) on the larger plate.
6. Dress up for dinner and leave your stretchy pants in your dresser. Wearing body-conscious clothing will help you be more conscious of overeating. Resist the urge to unbutton the top of your pants!
7. One of Fong's unconventional methods: Tie a piece of string (yarn or unwaxed floss works too) around your waist in the morning. It'll make you more conscious of overeating as your waist expands and you feel the string against your skin. It's a quiet, subtle and effective way to help you portion control without anyone else noticing.
8. Keep your guilt in check — it's the holidays! If you really overeat, don't beat yourself up over it. Instead of sulking or revisiting the leftovers in the fridge, take the proactive route and for the next two days after the party, exercise a bit more and eat a bit less to make up for it, suggests Fong.
9. What are you doing with your hands? Never let your answer be "nothing." Always hold something in your hands (preferably both) so you're less likely to eat without thinking. Hold a glass of water, a napkin, Chapstick, your phone, or a magazine.
10. Before you arrive at your party, think of some 'must have' food items that are special for this time of year. Remember to have these and enjoy them. Maybe it's grandma's gingerbread men, dad's once-a-year roast turkey, or a delicious glass of eggnog. As for the other stuff like potato chips and mini chocolates? Buy them another time and avoid spending excess calories on foods that are available year round.