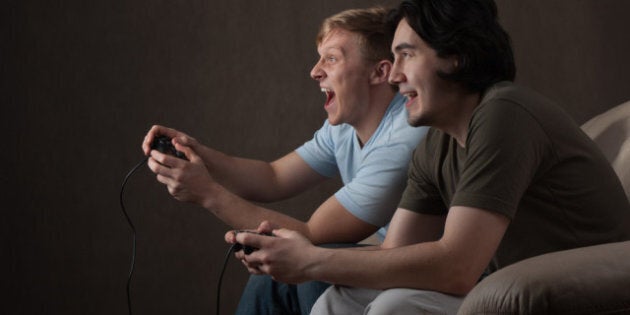 Back in the day, it was kinda hard to buy Christmas gifts for fun-loving adults, since we were allegedly too old for toys. But with the average gamer age spiking into the 30s — providing an especially good pastime for parents who, sigh, barely get to go out at night anymore — many of today's best video games are rated mature and intended only for those 18 and over. Here are some of the best bets for your favourite aging gamer.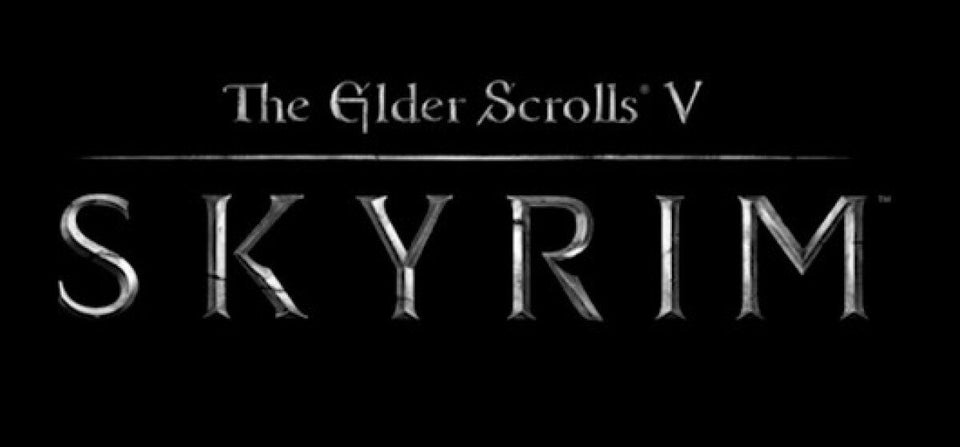 Video Games For Grown-Ups
Far Cry 3 — PS3, Xbox 360 (Ubisoft Montreal / Ubisoft)
Winter is the perfect time to find yourself deeply enmeshed in a Far Cry. After the previous entry's sojourn in Africa, Ubisoft's Montreal branch brings us back to the franchise's original tropical island sandbox for a game that, shall we say, blows both previous entries out of the water. You play as Jason Brody, a frat-ish adventure tourist who parachutes down for a party holiday, unaware that Rook Island is infested with modern-day pirates. The rest of the game finds you toughening up quick as you try to rescue the rest of your friends (and help save the oppressed villagers) while fending off both human-trafficking mercenaries and human-eating tigers. The open-world set-up feels fresh and often frighteningly alive, the story is engrossing, villain Vaas is an instant classic and, ultimately, Far Cry 3 is a violent yet somewhat cerebral look at how much a man can take before going insane.
Call of Duty: Black Ops II — PS3, Xbox 360, Wii U (Treyarch / Activision)
Another year, another Call of Duty game. But after some annualized releases that broke sales records but declined in quality, Treyarch's BLOPS 2 puts pop culture's biggest franchise back in the game. While multiplayer remains CoD's bread-and-butter, and this game adds a few tweaks to maintain their deathgrip on the headshot nation, this time the single-player got equal attention. The campaign revolves around Nicaraguan "narco-terrorist" Raul Menendez, an Occupy-inspired "Messiah of the 99%" who leads the Cordis Die populist movement and takes over U.S. drones in an attempt to spark a global uprising. The game jumps between 80s-era Central American missions and hi-tech battles in the game's 2025 "present" while adding a long-overdue ambivalence to its traditional gung-ho militarism. Of course, it made a billion bucks in the couple weeks on sale, so make sure whomever you're buying it for isn't already playing it.
Hitman: Absolution — PS3, Xbox 360 (IO Interactive / Square-Enix)
Albeit still not for the squeamish, the Hitman series has always taken a dispassionate approach to murder, treating each kill like a code to be cracked — a chess match, if you will. Every bad guy targeted by Agent 47, the titular bald, nattily dressed and barcode-tattooed hitman, is assassinated as much with patience, stealth and problem-solving as shooting, stabbing or garroting. This fifth entry, and first since 2006, lets you tone down the extreme challenge that has made it such a hardcore friendly franchise, though purists can still play with the difficulty turned up to 11. The graphics are a gorgeous distraction from a ridiculously baroque plot — which involves saving a young girl from your shadowy employer, The Agency — but narrative is not really why people plays these games. Oh, and this time out you can even create your own levels and share the contract with your fellow virtual hitmen to see if they, too, can execute a perfect kill.
The Walking Dead — PS3, Xbox 360, PC (Tell Tale Games)
The Walking Dead may be one of the most popular cable dramas ever, but given the egregious history of licensed games, that doesn't mean a video game adaptation of the zombie comic would be similarly successful. But rather than the splatterfests that mark most modern undead games, TellTale applies their traditional old-school point-and-click adventure approach. The result is more of an interactive comic, complete with a hand-drawn look, albeit one which ramps up the tension with regular attacks by reanimated corpses. But that tension exists primarily to increase the emotional stakes, which involve you protecting an inadvertently abandoned eight-year-old girl you discover hiding from the zombie apocalypse in a tree house. Initially released in five downloadable "episodes," Walking Dead proved such a critical and commercial hit — it is a legitimate and unexpected Game of the Year contender — that it's being released to retail as a full-season disc just in time for the holidays.
Nike+ — Kinect, Xbox 360 (Sumo Digital / Microsoft); YourShape Fitness Evolved 2013 — Wii U (Blue Byte / Ubisoft)
Modern game consoles are more than mere entertainment, allowing owners to just watch movies or stream Netflix. Exercise "games" meant to be played on various platforms make a perfect gift for friends and loved ones with annual New Year's resolutions to get in shape, because a virtual trainer may finally see them working up a sweat. Nike's first foray into fitness games works with the Xbox Kinect, a camera-based peripheral that allows you to work out without having to carry a controller in your hand. The Kinect camera can actually see your posture and movements to help maximize your efforts (albeit not without occasional flubs) and offers an evolving routine based on regular fitness assessments.
The latest YourShape title is the first exercise game for the Wii U console and uses neither the Wii's old balance board (for that, you'll have to wait for Wii Fit U) nor a packed-in camera like the original Wii version. Instead, Fitness Evolved 2013 relies on the motion tracking of the Wii-mote controller, which you hold while going through your tailored workout program. To keep things interesting, it combines cardio boxing, yoga and dance classes (including Bollywood!) as part of its 90 hours of activities. In a nice holistic touch, it also includes 150 recipes to help achieve your fitness goals outside of the living room as well.