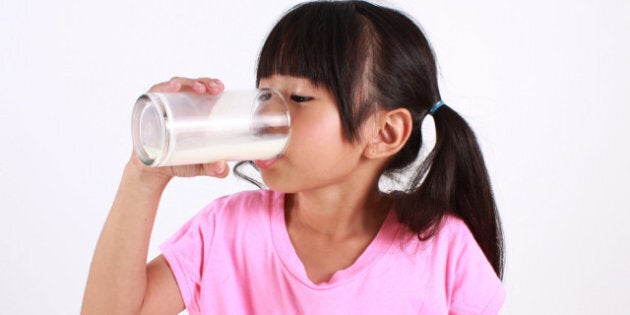 Drinking two cups of milk a day is enough to give most young children enough vitamin D and iron, a Canadian study suggests.
In Monday's issue of the journal Pediatrics, Toronto researchers said there's a trade-off from drinking milk for those aged two to five: it raises vitamin D stores but lessens iron stores.
"For each additional cup of milk, it reduces the iron stores by a little bit," said study author Dr. Jonathon Maguire of St. Michael's Hospital and the Hospital for Sick Children in Toronto."But in children who are at risk for iron deficiency for example, that little bit actually is very important."
In children with very low iron stores, the brain doesn't develop in the same way as in their peers who weren't iron deficient. In the long term, that can lead to difficulties with school performance, behaviour, Maguire said.
For the study, researchers analyzed blood samples from 1,311 healthy children aged two to five during routine visits to the doctor. Parents were asked how many 250-mL cups of cow's milk their child drinks a day or if the child currently uses a bottle. The average daily milk intake in the study was 460 mL.
Each cup of cow's milk increased vitamin D by 6.5 per cent on average and decreased iron stores by 3.6 per cent on average.
Gender, season, vitamin D supplementation, skin pigmentation and drinking from a bottle were all factors in the trade-off, the researchers said.
For children with darker skin pigmentation who absorb less vitamin D from the sun, Maguire suggested taking vitamin D supplements, which fits with current recommendations from the Canadian and U.S. pediatric societies.
Drinking too much milk
The researchers suspect that the more milk children drink, the less iron-containing foods they eat.
They also found that drinking from a bottle seemed to result in more dramatic decreases in iron stores. No one knows why, Maguire speculated that parents could be underreporting milk intake from bottles and again the child ends up eating less iron-rich food.
Nancy Martin's daughter used to love drinking six child-size glasses of milk a day. It was a doctor that pointed out it was too much.
"It wasn't until the doctor, I think at her two-year checkup sort of said, 'She's quite pale and you're saying she's drinking a lot of milk, she's a picky eater, does she sleep a lot? And I said yeah, that's her, and they said, 'Oh it sounds like she could be anemic."
The family now encourages her to eat more meat, beans and legumes that are rich in iron. "It's still a struggle," her mother said.
Conversely, Aviva Allen, a nutritionist in Toronto, has a four-year-old son and an 18-month-old son who don't drink cow's milk because lactose intolerance is common in their family.
Alternative milks such as almond milk, rice milk and hemp milk are often fortified with calcium, Allen said. She also suggests supplements for vitamin D in the winter.
"There aren't any nutrients that are in cow's milk that you can't find in other places," Allen said.
"If you have a glass of milk and there's two to three hundred milligrams of calcium in that one cup it's an easy way to be sure that your child is intaking the proper amount. So if you going to choose other plant sources then you just need to be more on top of it."
Plant sources of calcium include nuts and seeds, beans like white and navy beans, leafy green vegetables like kale, collard greens and broccoli.
For plant-based sources of iron, Allen suggested prunes, dried apricots, beans and lentils and dark, leafy greens.
The Canadian Pediatric Society and American Academy of Pediatrics recommend that children under the age of one not drink cow's milk.
The research was funded by the Canadian Institutes of Health Research Institute and St. Michael's Hospital Foundation.
LOOK: If your little one has a hard time sitting still at the dinner table, here are some tips to get them to stay put and eat healthy.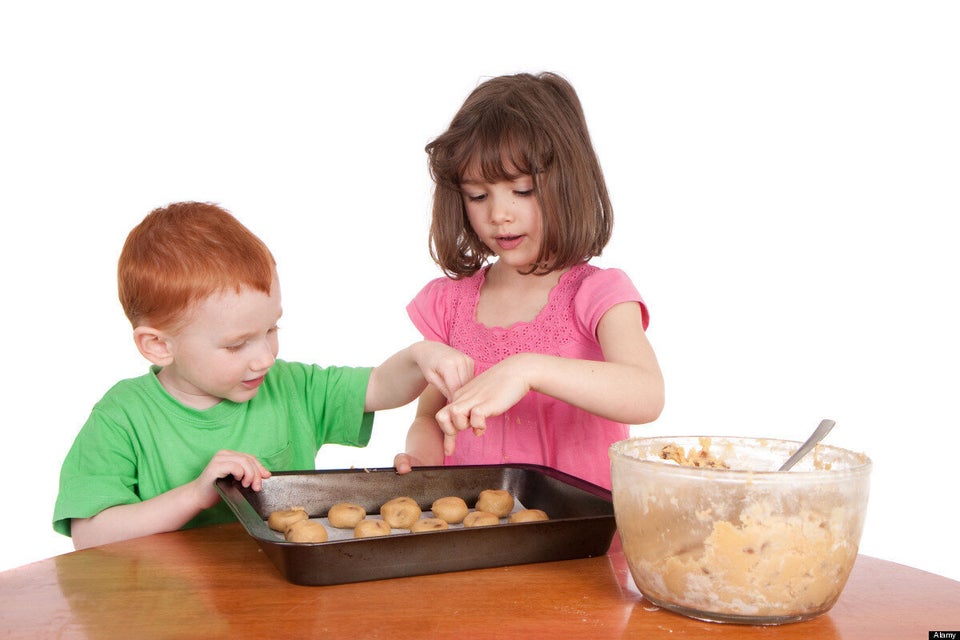 How To Get Kids To Enjoy Foods