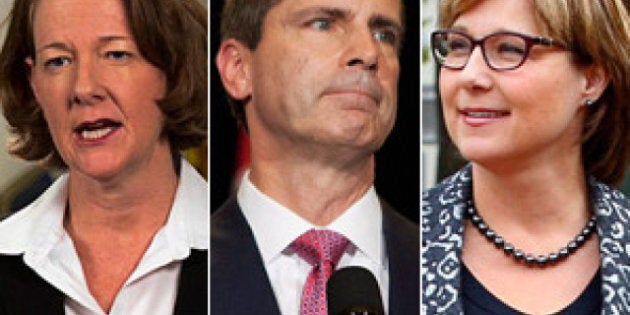 Only two premiers have a net positive rating in the new poll from Angus Reid and many provincial leaders have seen their ratings plummet since August.
Saskatchewan's Brad Wall remains in a class of his own with a net approval rating of +40 per cent. His nearest rival, Alberta's Alison Redford, in the only other premier in the green, and she's barely holding on with a net approval of just +1 per cent.
See where the other premiers stacked up in the slideshow below (apologies to PEI, but the province was not included in the survey).
STORY CONTINUES BELOW SLIDESHOW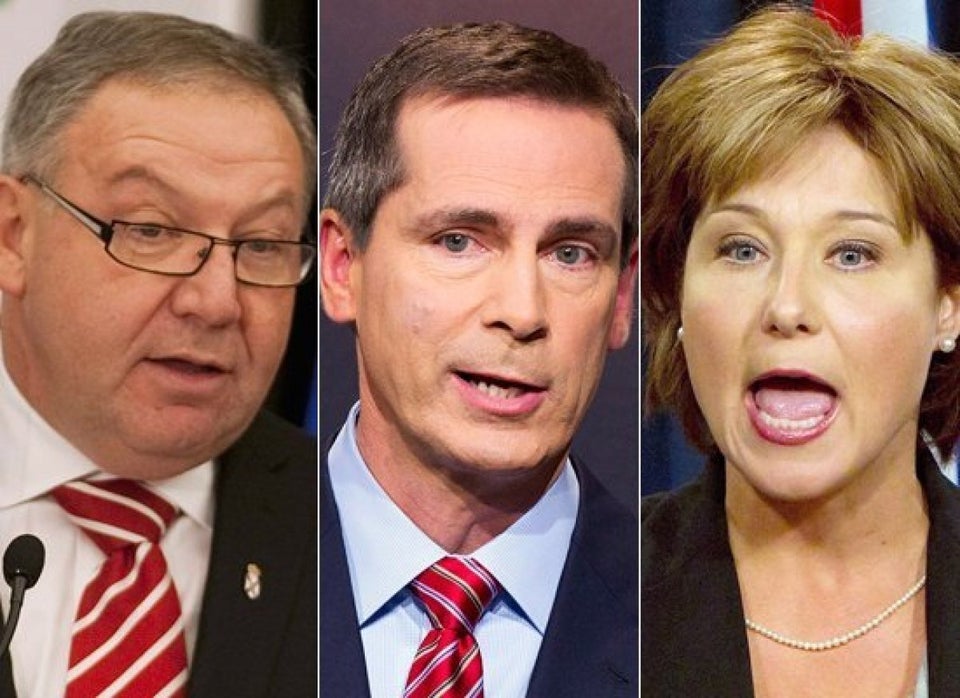 Who Is Canada's Least Popular Premier?
Redford's second place finish shouldn't be taken as a sign Albertans are embracing her. When Angus Reid last surveyed the country in August, Redford had a net approval of +18 per cent. Since then, a series of expense scandals has clearly taken its toll.
Manitoba's Greg Selinger is also way down since August, going from a net approval of +7 per cent to -1 in the latest numbers. The province's recent budget, which saw the government hike taxes on gasoline and cigarettes, may have had something to do with the drop.
New Brunswick's David Alward's drop has been even worse. In August, he was in the green with a net approval rating of +3 per cent. Since then, he has shed 22 points in net approval. There is no obvious reason for the descent and Alward may simply be falling victim to strong anti-incumbent sentiments dominant in the Maritimes at the moment.
Nova Scotia's Darrell Dexter bucks that trend, jumping 14 points in net approval since August. However, Dexter's net approval still stands at a dismal -27 per cent, so it's unlikely he'll be celebrating the numbers.
Christy Clark is in much the same boat. She's up 6 points in net approval since August, possibly the result of increased exposure for her chief rival Adrian Dix, but remains virtually unelectable with a net approval of -30 per cent.
But of all the premiers, Ontario's Dalton McGuinty may have the most reason to despair. Despite resigning his post in October, McGuinty has fallen 16 points in net approval since August. When his party chooses a new leader in January he'll be able to put the scandals and gaffes that preceded his decision to quit behind him, but it seems his reputation with Ontarians may have been permanently damaged.