Redford's approval rating has gone from 55 per cent in August, to 47 per cent now, and has for the first time dropped below that of the head of the provincial opposition.
Redford has seen a steady erosion of her approval ratings from an all-time high in May when, right after she was elected with a majority, her approval numbers sat at 60 per cent.
Redford's steady and present drop is likely due to the fact she has found herself embroiled in a consecutive string of scandals and comes at the end of a testy fall session at the legislature.
The Premier was also heavily attacked for what critics say is an obvious conflict of interest when, in her capacity as justice minister, she suggested the government give the law firm her ex-husband works for the contract to handle the province's $10-billion lawsuit against tobacco companies.
Despite all that, things still look better for Redford than they do for her western counterpart.
Alberta's other neighbouring premier and Redford's nemesis in the oil and gas portfolio, Christy Clark, enjoys a basement-dwelling approval rating of 31 per cent.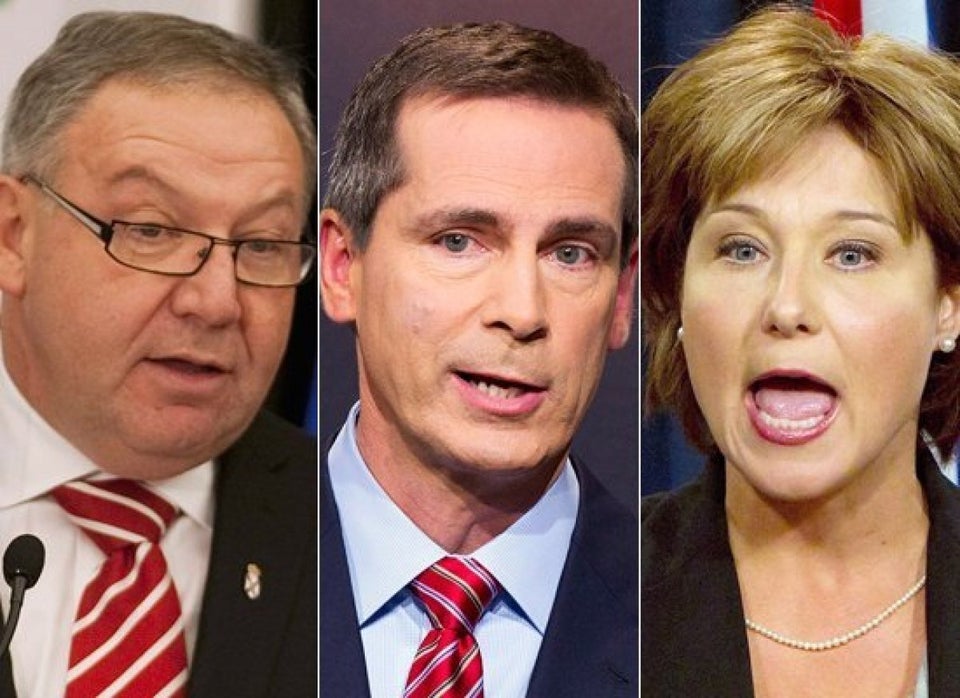 Who Is Canada's Least Popular Premier?