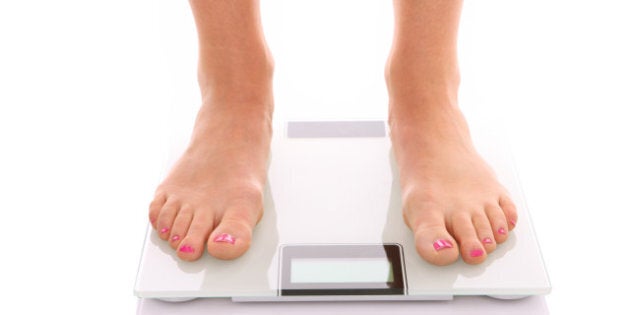 TORONTO - Hands up everyone who plans to start the new year with a resolution about weight. Yup, that's a lot of hands.
As everyone who has ever tried to lose weight knows, it's not an easy pledge to fulfil. Time and temptation trip you up regularly. "I'm going to" becomes "I should" becomes "I meant to" with distressingly predictable ease.
Chances are it won't be less hard this time. There are no magic bullets for weight loss.
But there are a few things you can do to help yourself along. A few low-hanging fruit, as it were, of weight loss or weight control.
With the help of Dr. Yoni Freedhoff, an Ottawa-based weight loss expert, and Dr. Arya Sharma, who holds a chair in obesity research and management at the University of Alberta, we're going to tell you about five:
1. Cut the calories you drink. Yes, drink. People routinely forget about the calories in the fluids they imbibe, be it fruit juices, specialty coffees or alcohol, the doctors say. Unlike solid snacks, liquid calories don't fill you up. They don't trigger the brain's impulse to compensate by eating less later.
"If you drink 300 calories before your meal, you're not going to eat 300 less calories at your meal," says Freedhoff, whose book Why Diets Fail And How to Make Yours Work is coming out in April.
Nevertheless, drinks can hold plenty of calories. Look at Starbucks' non-fat caffe mocha. A tall — oxymoronically one of the smallest servings Starbucks sells — contains 170 calories, and that's only if you ask them to hold the whipped cream, according to a calorie count on the chain's website. That's more than the calories in a five-ounce glass of white wine (sauvignon blanc), according to a nutrient database on the website of the U.S. Department of Agriculture.
While we're on the topic of alcohol, that is also a calorie source people often forget or underestimate, Sharma says. Depending on the serving size and the type of wine, a couple of glasses before dinner could run you 300 to 400 calories, he says: "That's a whole meal."
Despite the calories, alcoholic beverages don't come with nutritional labelling on their containers. "A can of Coke, at least I know what's in there because it says the number on the can. But when I drink a bottle of wine I have no idea how many calories I'm drinking," Sharma says.
2. Get more sleep. The scientific evidence is piling up that society's sleep deficit is contributing to the obesity epidemic. Study after study shows a link between too little sleep and weight gain.
In part it's an issue of opportunity: A sleeping person can't eat. Put another way, the more time you are awake, the more opportunity you have to consume calories.
But it goes beyond that, says Freedhoff. Science is still figuring this stuff out, but it looks like having too little sleep has an impact on the production of stress and hunger hormones and the body's ability to process the sugars in food.
There's also a vicious cycle thing at play with sleep and weight. If you're tired, it's hard to work up the motivation to go for a run or hit the gym.
"Just get an extra hour of sleep everyday and see how your life changes," Sharma says.
3. Assess the liveability of your approach. Unless you're a lucky person who only needs to shed a couple of pounds gained on a cruise or over Christmas, if you want to lose weight chances are weight control is going to be an ongoing part of your life.
So going on a drastic diet may shed the excess weight. But if you ease up, it's going to come back.
"The idea that 'I'm just going to do something for a couple of weeks and lose weight' — you're just setting yourself up for failure. That weight is going to come back," Sharma says.
So consider whether the plan you're working on is something you can live with over the long term. "People don't want to lose for now, they want to lose for good," says Freedhoff.
4. Set realistic goals. You're not a runner but you decide your path to your ideal weight is by becoming a marathoner. Or you pledge to spend 90 minutes at the gym every day when you currently get there three or four times a month.
Setting a goal you have no hope of reaching sets you up to give up in despair. It's better to fix your sights on something you can actually do.
"I think people should take small steps that are sustainable. You know, whether it's 10 minutes, more days than not in the week to start with a program rather than 'I'm going to start working out an hour three or four times a week' and of course ultimately giving up that new exercise program that was overdoing it," Freedhoff says.
5. Focus on behaviours, not pounds. Your weight is where it is because of your habits. Maybe you snack in front of the TV at night or you give yourself a free pass when you eat out — and you eat out a lot.
Grappling with those habits is what you have to do to make inroads on weight control, Sharma says.
He can think of a bunch of habits that may be sabotaging your weight control efforts. Skipping meals — especially breakfast. Letting yourself get hungry. Not getting enough sleep. Being too sedentary.
Sharma suggests replacing these undermining habits with ones that will help you succeed. Wear a pedometer. Keep a food diary — or at least cultivate calorie awareness, so you have a sense of how much you are eating. Eat regularly, and from a smaller plate.
Freedhoff suggests examining your pattern of eating out, and figuring out where you could cut back on these kinds of meals, which can erode your will-power and torpedo your diet.
It's not that people should cut out eating out altogether, he says. But he suggests finding your laziest convenience meal, and making a commitment to replacing it with a homecooked meal instead.