 MONTREAL - The Newtown school massacre has left a grieving Canadian family, with relatives of one murdered teacher denouncing American gun laws as "revolting."
The grief from last week's shooting has particularly affected the Rousseau family in Quebec's Eastern Townships, which lost a relative.
Several will be going down to Connecticut for the funeral of Lauren Rousseau, a substitute teacher whose father was born in Quebec.
"The only thing I can express is revulsion and anger," the victim's uncle, Francois Rousseau, told The Canadian Press in an interview from Disraeli, Que.
"It's revolting how easy it is to obtain firearms — that's what's so infuriating. (The shooter) destroyed so many young lives in just a few minutes."
He and several relatives will be heading down for the funeral of his brother's daughter.
His remarks on gun control echoed those made by the victim's brother, Matthew Rousseau, who was quoted in a U.K. news report demanding a change to U.S. laws.
Lauren Rousseau, who died last week at age 30, was born in the U.S.
Her Canadian-born father, Gilles Rousseau, told Radio-Canada that he wanted to see his daughter's body but was informed by authorities that it would not be possible.
In a tearful interview, he said the rounds used were so powerful that they ripped through the school's walls and left several holes in his daughter's car outside in the parking lot.
"They told me, 'You can't see (the body),'" Gilles Rousseau told Radio-Canada, the French-language CBC. "Because most people he shot, it was two or three shots in the face, point-blank."
U.S. President Barack Obama has signalled that he intends to introduce gun-control measures. But he has not revealed details of his plans yet, and any such measures could face a number of political and legal obstacles.
In an interview with the U.K.'s Daily Mail newspaper, Lauren Rousseau's brother called on the president to ban the sale of so-called assault rifles.
Matthew Rousseau told the newspaper that when his family met Obama during his weekend visit to Newtown, the president told them that there are limits to what gun-control efforts might be achieved and that any effort will wind up butting against a "cultural difference."
While expressing anger about the availability of firearms, some of the relatives are also suggesting they might forgive killer Adam Lanza.
"As my brother (Gilles) said... we need to forgive," Francois Rousseau told The Canadian Press.
"I'd rather be Lauren's father than the killer's father."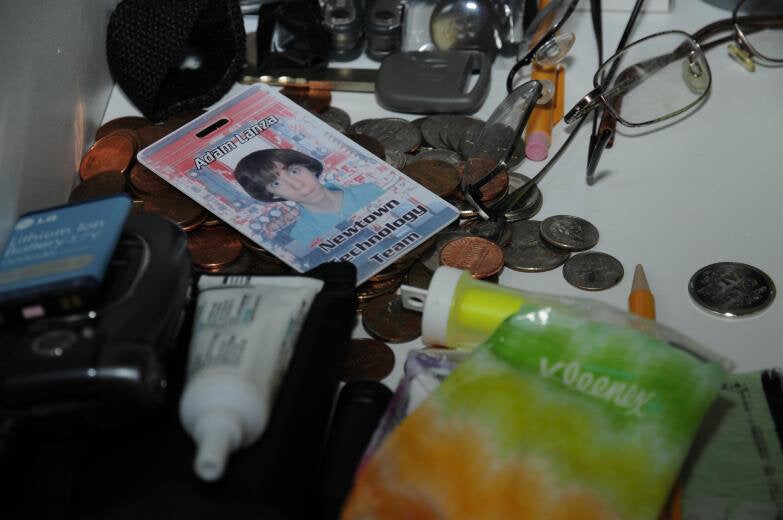 Sandy Hook Elementary School Shooting