Miley Cyrus apparently got (or gifted) a brand new toy for Christmas: a sex doll.
The 20-year-old pop singer tweeted a photo of her and the doll Sunday, in between classic holiday pictures of a Christmas tree and her sitting by the fire.
"Does this count for the carpool lane? Such a nice Xmas gift," she shared.
The carpool lane? Yeah right. Given the evolution of her image from Hannah Montana to wild Miley, we think she has more X-rated plans for this X-mas present.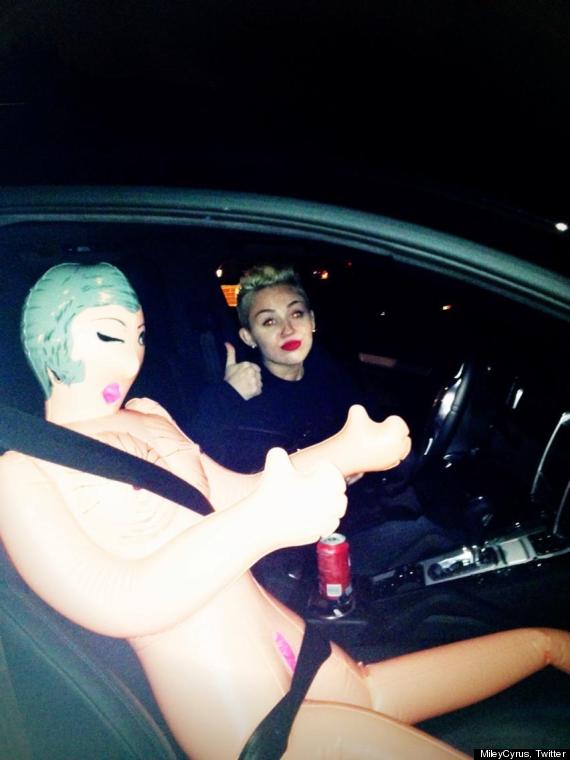 Also on HuffPost
Miley Cyrus' Transformation