Victoria's Secret model Miranda Kerr is certainly getting into the Christmas spirit.
She recently posed in some very revealing holiday-themed lingerie, tweeting the message "Santa's little helper."
But wait — is this photo a re-gift? It looks an awful lot like a scene from the video of the Victoria's Secret Angels singing 'Deck the Halls' in racy red corsets.
Not that we're complaining — it's the thought that counts. We're guessing this shot might be the final nail in the coffin on those pregnancy rumours, wouldn't you agree?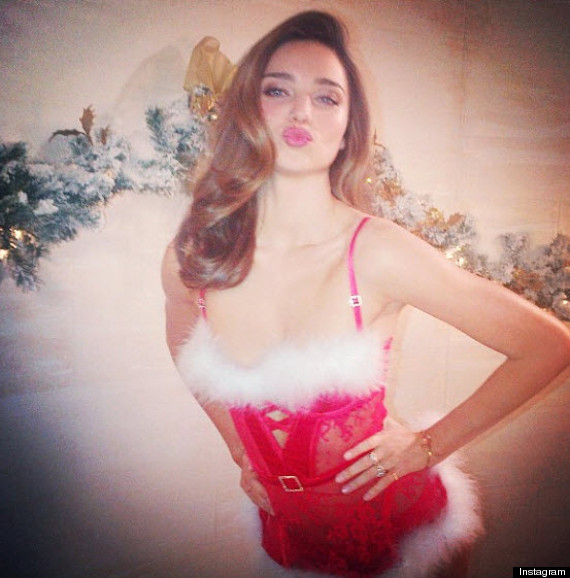 Also on HuffPost