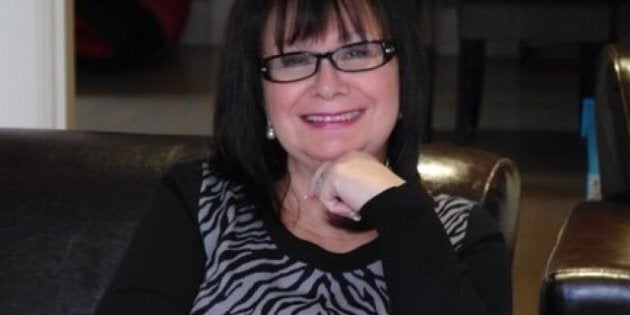 It will be a very Merry Christmas for a woman from Thornhill, Ont.
Susan Flam won the $50-million Lotto Max draw from Dec. 21.
The homemaker and fundraiser said she discovered she had won when she stopped into check her ticket as she bought some groceries.
Flam, in her 60s, said she is still shocked by the win.
"For me, this is the best pay it forward I could ask for," Flam said. "This is not going to change my life — it's what I can do for others that will make me happy."
Flam accepted her prize today, in the company of her husband and close friends, in Toronto at the OLG headquarters, where she was presented with her cheque.
The mother of two and grandmother of five had her winning ticket scanned at a supermarket in the town of Innisfil, near Barrie, Ont., over the weekend.
"We were heading up north for a holiday visit and stopped to get some supplies," she said. "We didn't expect anything like this to happen. When we discovered we had won $50 million, I couldn't breathe and my husband couldn't speak. It still hasn't sunk in."
Cashier Haileigh McDonald saw Flam scan her ticket at a self-check machine on Saturday. Minutes later the machine started indicating that a large prize had been won.
McDonald said the woman called her husband over, thinking she had won $50,000. He checked it again.
He checked the ticket again, and I was like 'that's $50 million dollars,' and she was like 'No, no that can't be right.'" said McDonald. "I said 'count the zeros, that's $50 million you just won."
Even though she is very excited and grateful, Flam says what is truly important is health and happiness.
"Money isn't important," she said. "This is a very wonderful gift we've been given, but I'm not an extravagant person. As long as I know everyone is well, that's what matters to me."