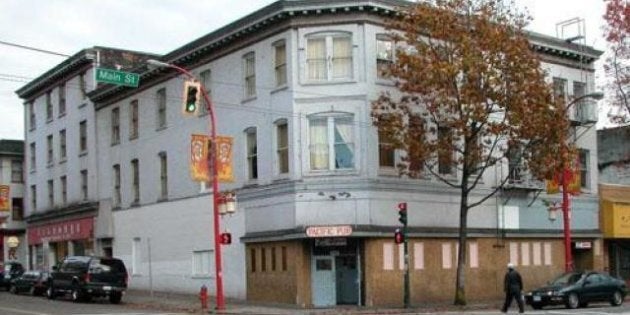 A Vancouver hotel fire has left 18 people homeless on Christmas Eve.
The London Hotel, a supportive housing facility on Main Street,, went up in smoke around 6:30 a.m., leaving one man in hospital for smoke inhalation. His injuries are not life-threatening, the Vancouver Police Department (VPD) said in a Monday news release.
The fire damage was concentrated on the building's ground floor, which is now uninhabitable, police added.
The VPD is now working with Emergency Social Services to find housing for people who were displaced by the fire.
"We know how important it is for these people to have a warm, safe place to stay over the holidays," VPD spokesman Sgt. Randy Fincham said in a statement.
Police are investigating the cause of the fire but it does not appear to be suspicious.