Defence Minister Peter MacKay has put wife Nazanin Afshin-Jam's baby bump on full display on Twitter.
Today he tweeted a photo of Afshin-Jam showing off her pregnant belly in front of a Christmas tree and wrote, "'Expecting' wonderful things in 2013!"
MacKay announced his wife's pregnancy in September, and recently revealed it to be a boy. The baby is due at the end of March, according to Global News.
The couple tied the knot in a private ceremony in January, a union that garnered much media attention, as MacKay was thought to be one of Canada's most-eligible bachelors. Afshin-Jam had earned recognition as a human rights activist, a musician and winner of the Miss World Canada contest in 2003.
The baby boy will be the couple's first child.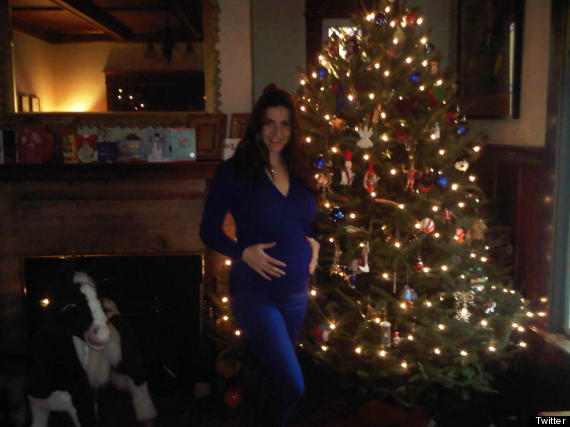 Also on HuffPost